FOOTBALL: LaFayette and Trion set to renew rivalry on Friday night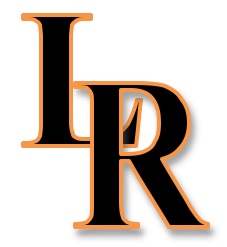 Chad Fisher hasn't been a part of the LaFayette family for too long, but it hasn't taken the Ramblers' new head coach to understand that the Trion game is fairly huge.
"Obviously, it's a big rivalry from everything I've been told, and being in the area for the last 15 years, you read about it and pick up on it," he explained. "It should be an intense ball game, and we're excited and honored to play them. They have a good team. They were in the playoffs last year and there's no reason they shouldn't be back and making a long run in the playoffs this season."
LaFayette will motor about eight miles down Highway 27 to Sam R. McCain Stadium on Friday night to do battle in the 59th all-time football meeting between the neighboring schools. Kick-off is slated for 7:30 p.m.
While it will be the first game of the season for LaFayette, the Bulldogs are already 1-0 this season and are coming off an easy 43-6 victory over Class AA Armuchee last Friday night. Trion put up nearly 300 yards of offense in the win and held the Indians to a little over 200, with most of Armuchee's yardage coming in the air.
Fisher knows his Ramblers will have their hands full.
"Trion is a big, physical football team that is coached extremely well," he said. "They do a great job of executing on both sides of the ball, so we're also going to have execute what we do extremely well and limit our errors and mishaps from our scrimmage (against Gordon Lee). We have to play good, smart football to have a chance to be successful."
Trion finished with a 9-3 record last season, its first under head coach Justin Brown. That mark included a playoff victory at Irwin County before the Bulldogs' run ended at the hands of eventual Class A public school state champion ECI.
About the only thing bigger than the expectations for Big Blue this fall are the numbers in the program. Trion began pre-season practice with 75 kids, a number on the higher end for Class A programs throughout the state.
Six starters are back for the Bulldogs' offense, including quarterback Cory Bethune. Bethune is now in his third full season as a starter, having taken over the position the second half of his freshman campaign.
Bethune will also have most of his offensive line returning. Seniors Bret Peterson (6-4, 285) and Daulton Hegwood (6-3, 310) are two big bodies that will pave the way for the offense. Senior Chandler Latham and sophomore Malik Martin are big-play threats out of the backfield.
The defensive line will have to pick up the slack left by graduated standouts Cody Brown and Eman Wooten, but Martin led the team in tackles last year as a freshman, and Latham brings senior experience to the secondary.
On paper, LaFayette would seem to have an advantage in the speed department, but Fisher says paying attention to details will be a key for his team.
"The little things take care of the big things," he said. "We have to execute better on offense than we did in the scrimmage, eliminate dropped passes, things like that."
Last year, Trion scored its 500th all-time win with a 31-6 victory in LaFayette, racking up almost 300 yards of offense while holding the Ramblers to just over 100.
Bethune had a 17-yard TD run and an 18-yard TD pass. He finished with 60 yards rushing on eight carries and was 7-of-9 in the air for 100 yards.
LaFayette's lone score came in fourth quarter as linebacker Sam Lemons returned a fumble 42 yards for a score. The Ramblers were limited to 58 yards rushing on 21 carries and just 45 through the air.
Trion holds a 35-23 lead in the all-time series, which dates back to the 1930's. The Bulldogs had won seven in a row between 1998 and 2008, but the two teams have split the last four meetings. LaFayette claimed a 35-20 victory in their last visit to McCain Stadium in 2011.