FOOTBALL: Kadum, Rome's offensive line has big night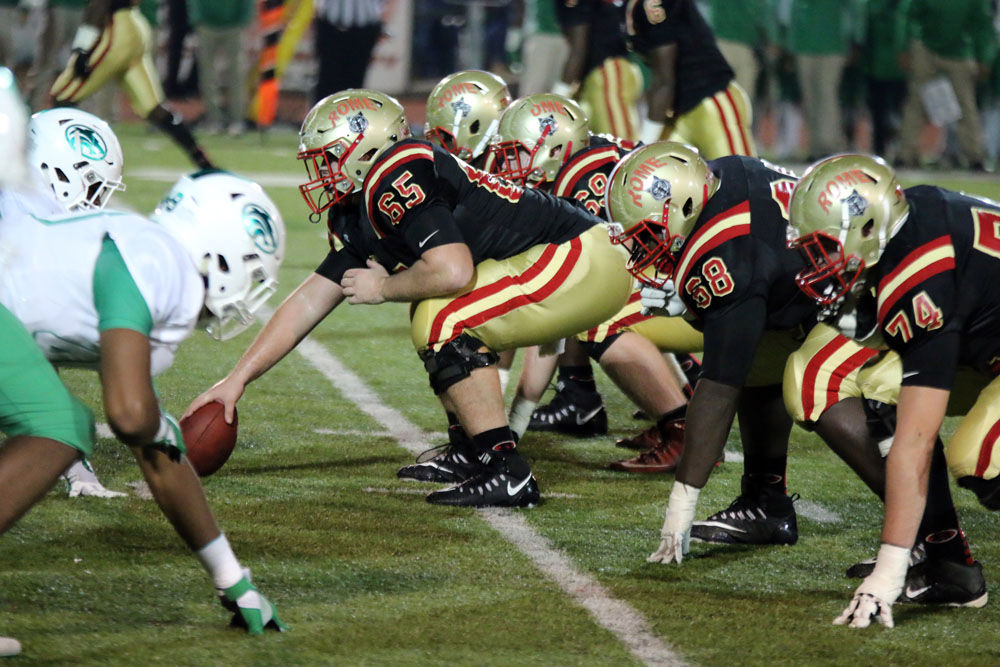 It was last year in the Georgia Dome when Knox Kadum, the then sophomore quarterback for Rome High, scored a pair of touchdowns against Buford in the Class 5A state championship game.
For the second meeting between the two schools on Friday, Kadum showed he hadn't lost a step, and he was thankful for his offensive line in helping make that happen.
"Just our pullers, our o-line had just a great night all around. They were making big holes for us in the backfield," Kadum said after running for two TD's and passing for another two in the 45-7 victory.
"They were pounding that front line and we were just blowing them off the ball. Once we hit our hole it was just one-on-one with the safety and we had to make it happen from there."
With an offensive line including senior leaders like Jackson Norton and Tyler Lovingood, Rome was able to get 511 yards of offense compared to Buford's 91.
"We've got great kids. They come to work every day and we knew they were going to come out with a plan," Rome offensive line coach Barry Hall said. "Our kids have been together all year and they're growing and getting better every day, every week."
Hall said it wasn't a matter of his guys beating down Buford's defensive front or things getting easier as the game went on. It was just adjusting to what they were facing in the trenches.
"We knew how they were going to attack us, we just had to figure it out," Hall said. "And Knox is underrated. People don't realize that he's fast. He's a great athlete. He's humble. He works his tail off, and our kids love playing for him and playing with him."