FOOTBALL: GSD ends season with road loss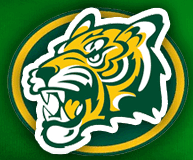 The Georgia School for the Deaf football team started out strong Saturday, but was unable to fend off Carolinas School for the Deaf in 52-34 road loss to close out the season.
The Tigers led 16-8 at halftime, but gave up 30 points in the third quarter.
"They played hard," said GSD coach Erik Whitworth. "It's just unfortunate."
The Tigers had four fumbles, but only recovered two of them. Two of the fumbles were inside their opponents' 5-yard line.
Quarterback Demarco Brown rushed for 266 yards and scored a touchdown and a 2-point conversion. He also threw for 41 yards, a touchdown and a 2-point conversion.
Alberto Pantoja, one of the Tigers' top players, was injured in the opening quarter.
GSD (2-3) defeated Carolinas earlier this season on Homecoming weekend. The win was the first of the season for the Tigers.