FOOTBALL: Gordon Lee remains calm, remains unbeaten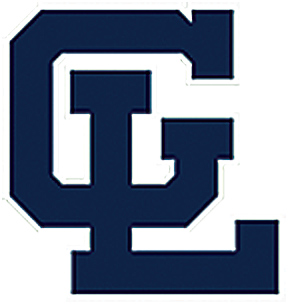 CHICKAMAUGA - When an ill-timed penalty negated a long touchdown run on the first play of their second possession, Gordon Lee could have gotten upset. When that same drive ended in a missed field goal, Gordon Lee could have gotten frustrated.
When that missed field goal was countered into a lengthy, time-consuming touchdown drive by Coahulla Creek, Gordon Lee could have gotten mad. And when they fumbled on the first play of the third quarter, Gordon Lee could have simply hung its collective heads.
Instead, Gordon Lee chose to persevere and the Trojans were rewarded with a 25-13 win over the Class AAA Coahulla Creek Colts in front of an excited home crowd at Billy Neil Ellis Stadium on Friday night.
"It's good for our kids and our school to get the win and be 2-0 right now," head coach Charllie Wiggins said. "Things started out a little rough tonight, but we overcame a few adversities and finally made some plays that we should have made earlier in the game."
Caleb O'Neal interception on the Colts' second series gave the Trojans the ball near midfield, and Zack Cobb burst through the defense for 47-yard TD run on the very next play. But the touchdown would be called back on a penalty, and then after driving inside the Colts' 5-yard line, Gordon Lee missed a short field goal attempt, squandering a golden opportunity.
Coahulla Creek took advantage with an impressive 17-play, 80-yard drive that chewed up 8:14 off the clock and resulted in a 7-0 lead with 6:04 left before halftime. The Trojans' ensuing drive stalled near midfield, forcing Gordon Lee to punt.
But a 45-yard punt by O'Neal pinned the Colts inside their own 10 and four plays later, junior Dalton Owens went horizontal to get a piece of a Coahulla Creek punt. Gordon Lee took over at the Colts' 17-yard run with 1:37 left in the half and just over a minute later, quarterback Hayden Casteel snuck in from a yard out. A conversion attempt failed, however, leaving the Trojans trailing 7-6 at the break.
Coahulla Creek would recover a Gordon Lee fumble on the first play of the third quarter, but the Trojans forced a turnover on downs at the 37-yard line. Five plays later, Hunter Teeters found a seam and raced 50 yards to the Colts' 1-yard line. Casteel punched it in on the next play to give Gordon Lee a 12-7 lead.
Twenty seconds later, Gordon Lee's defense added to the total. Colts quarterback Blaine Williams was blasted by linebacker Andrew Towns, while fellow linebacker Jake Rogers picked off the pass and raced 28 yards to give the Trojans an 18-6 lead with 4:34 left in the quarter.
A fired-up Gordon Lee defense forced a three-and-out and the offense covered 75 yards on 10 plays for the Trojans' last score of the night. A 14-yard catch by Garret McAllister set the table for a 27-yard scamper by Cobb. Owens sprung Cobb with a crushing block just past the line of scrimmage.
"The momentum started to turn after Dalton blocked that punt and we got the touchdown before the half," Wiggins explained. "Even with us fumbling to start the second half, we bowed our necks on defense and stopped them and got the ball back and scored. I think our kids finally started to see that resilience pay off, everyone starting making plays, and the extra effort was showing up. It was nice to see everyone playing together like that."
The Colts would put up their final six points on a late touchdown against the Gordon Lee second-team defense with 21 seconds to play.
The Trojans, who ran for 356 yards last week against LFO, rushed for 236 yards on 45 carries on Friday. Cobb, who missed part of the third quarter with a leg cramp, still managed 99 yards on 16 carries with Teeters picking up 82 yards on 10 attempts. Casteel had 24 yards rushing on nine carries and went 3-for-4 in the air for 27 yards.
Gordon Lee's defense gave up 192 yards on the night with 160 of it coming on the Colts' only two scoring drives of the night. Williams completed 8-of-20 passes for 90 yards and two interceptions, while Luke Brock was 7-of-13 for 68 yards and a score on the Colts' final drive. However, they managed just 34 yards on 22 rushing attempts. Cameron Burton led the team with a paltry 23 yards on 14 rushes.
Towns and Colin Wright each had one pass break-up for Gordon Lee and Towns also recorded a sack.
Gordon Lee will look to go 3-0 next Friday when they travel to Armuchee to face the winless Indians.