FOOTBALL: Eagles blast past Rebels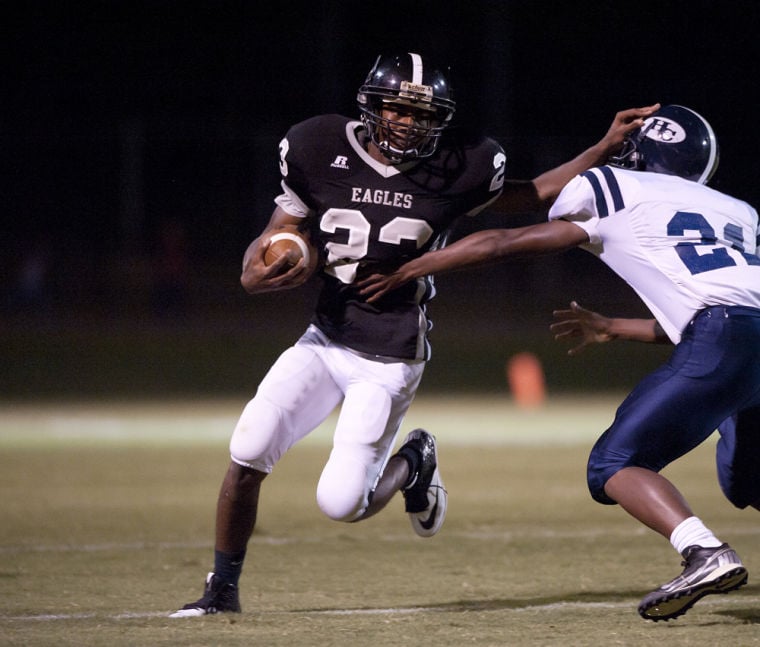 The Coosa Eagles raced out to an amazingly fast start on Friday night. And by the time the Eagles let off the gas pedal, the game was completely in hand.
The Eagles (2-1) roared out to a 40-0 lead at the end of the first quarter and cruised to a 50-16 non-region win against the visiting Rebels (1-3).
The win helped Coosa bounce back from last Friday's three-point overtime loss to Rockmart.
The Eagles' kicking game provided plenty of highlights in Friday's game, including a 50-yard field goal from kicker Brayan Cornejo.
Cornejo also kicked a 47-yard field goal during last week's matchup against Rockmart.
Evan Simms was 3-for-4 at quarterback and scored on a two-yard run. His first pass of the game went to wide out Isaac Bradley for 59 yards.
Tristen Bryant ran in the first score of the game from one yard out.
Bryant finished the game with 62 yards on six carries. Patrick Zinnermon scored on a one-yard touch-down run.
Bradley finished the game with two catches for 90 yards, including a 31-yard touchdown reception.
Bryson Lamboy led the Eagles' defense.
He recovered two fumbles and ran both back for touchdown — one for 15 yards and the other for 18 yards.
Also in the first quarter, the Coosa defense blocked two punts and forced four fumbles, recovering all four.
Coosa next travels to 7-AA foe Pepperell next Saturday at 7:30 p.m. for the annual Shrine Game.
Haralson County travels to Douglass next Friday night.