FOOTBALL: Dragons shut out Warriors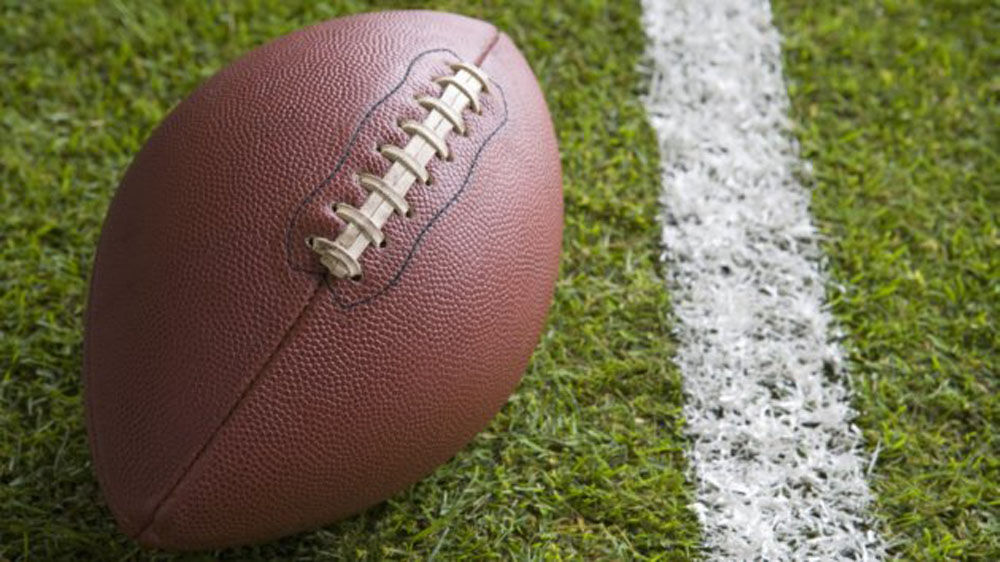 In the first Region 7-AA action of the season, the Pepperell football team rolled to a 43-0 win against Gordon Central on Friday.
The Warriors (0-4, 0-1) looked to take control of the game early in the opening quarter forcing a quick Pepperell fumble. However, Gordon Central failed to capitalize on Pepperell's mistake, and fell victim to a perfectly designed jet sweep on the next drive that allowed Dragons wide receiver Connor Chandler to coast past the defense and into the end zone for an 80-yard rushing touchdown. It was all Pepperell from then on.
Pepperell (2-2, 1-0) running back Tae Hammond led the Dragons with 92 yards and three touchdowns on 12 rushes. Quarterback Trevor Thomas threw for 18 yards and rushed for 84 yards on six carries. Chandler finished with 131 yards and two scores on four carries, and Camron Miles had two carries for 61 yards and a touchdown.
Pepperell will travel to Coosa next Friday.
Dade County 28, Model 21, OT
Model's football team fell behind early in Friday's contest with Dade County before tying the game up to send it to overtime. However the Wolverines were victorious as they scored the only touchdown of the extra quarter for a 28-21 win against the Blue Devils.
The Wolverines jumped out to an early 14-0 lead. With Model down 21-14 at halftime, the two teams went scoreless through the third quarter and most of the fourth quarter before Kwalic Dublin scored on a 31-yard touchdown with 1:45 left in the game to send it to overtime.
Dublin led the Blue Devils with 78 yards on 13 carries. A.J. Woods and Jackson Couch also scored on the ground for Model.
The Blue Devils (0-4, 0-1) will host Armuchee next Friday.
Trion 42, Bowdon 12
The Trion football team got region play off to a hot start Friday with a 42-12 win against visiting Bowdon.
Bowdon struck first on a 19-yard run from Dee Dee Cox in the first quarter and held Trion scoreless, but the Bulldogs took over in the second quarter. They scored 14 points in each of the remaining quarters to cruise to the win.
Cole Phillips led the Bulldogs (3-1, 1-0) with 104 yards and a touchdown on five carries; Hagen Willingham had 62 yards scored two touchdowns on three carries; and Logan Blevins had 62 yards on 12 carries. Tanner Railey scored on an 11-yard pass from Jarret Gill in the second quarter, Gill scored on a 1-yard run, and Braden Johnson scored on a 52-yard run to round out the scoring.
Trion will host North Cobb Christian next week for Homecoming.
Unity Christian 52, Vidalia Heritage 16
Colin Mathis had only three carries on the night for Unity Christian's football team, but he made them count. He scored on two of those carries and finished with 48 rushing yards in the Lions' 52-16 win against Vidalia Heritage Christian on Friday night. Mathis also scored on two 2-point conversions.
Drew King led the Lions through the air, going 12 of 15 for 120 yards and a touchdown. He also scored on two 2-point conversions.
Terry Curry had seven carries and two touchdowns with two 2-point conversions on seven carries. He also scored on a 51-yard punt return.
Alexander Beaty had one run in the game — a 15-yarder for a touchdown, and Jansen Slaughter had three catches for 56 yards and a touchdown and scored on a 2-point conversion.
Unity (4-1) will visit Arlington Christian next Friday.