FOOTBALL: Dragons shut down Indians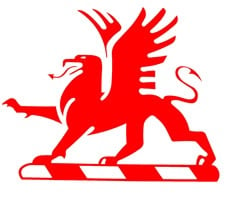 Pepperell and Chattooga each had chances to take advantage of their opponent's mistakes Friday night, but it was the Dragons who made the most of the chances.
The Dragons outscored the visiting Indians 20-0 in the third quarter on their way to a 34-9 win on homecoming night, keeping their playoff hopes alive in a competitive Region 7-AA race.
"What we've done this week will hopefully push us into big things in the next couple of weeks," Pepperell head coach Jeff Shiflett said. "We've got a shot. That's all you can ask for."
Pepperell racked up 276 yards rushing, with Devyn Collins leading all running backs with 103 yards and three touchdowns.
Teammate Qaiderus Morgan had 89 yards and two touchdowns.
The win snaps a three-game losing streak for the Dragons and improves them to 2-6 overall, 2-3 in the region.
"I think you have to build on the positive," Shiflett said. "It's been tough. We've had a difficult schedule, but we've worked hard. Thing's just haven't gone our way."
Pepperell fumbled the ball five times and lost it to Chattooga four of those times. But the visitors had four fumbles of their own, with the Dragons falling on the ball twice.
Facing adversity early, Pepperell regained its composure and recovered a Chattooga fumble deep in the Indians' territory. Collins later scored from 13 yards out, but the snap on the extra point was too high.
Ahead 6-0, Pepperell searched to find a way to hold back Chattooga's offense as they slowly made their way down the field on the ensuing drive.
Indians' quarterback Isaac Foster ran the ball three times inside the ten to get down to the one-yard line on fourth-and-goal, but Tevin Shropshire was stopped for no gain on the next play.
"That was a huge stand for our defense and was a confidence builder not just for our defense but for our whole team," Shiflett said. "I saw our guys out there having a lot of fun, and that's what it's about."
The Dragons were able to capitalize by scoring on a 99-yard, 11-play drive that saw Morgan pick up gains of 29 and 28 yards and finish with Collins diving into the end zone from a yard out with 8:07 until halftime.
The start of the second half saw Pepperell take advantage of a muffed kickoff return by the Indians and quickly score. The 29-yard drive featured Collins getting four handoffs and scoring from five yards out.
Down 20-0, Chattooga (2-6, 2-3 in 7-AA) attempted to open up the passing game, but Foster was picked off by Pepperell's Evan Ashley, leading to a 41-yard scoring drive.
Ashley, who is also the Dragon's starting quarterback, hit Dylan Brooks on a 26-yard pass to start the drive, and Morgan capped it off with a nine-yard touchdown run.
"We did a good job of getting in situations where we had good field position, and we haven't had that a lot this year," Shiflett said. "That's thanks to offense, defense and special teams. Everybody is involved."
Chattooga was stifled again by Pepperell's defense and forced to punt on fourth-and-15, allowing an all-around effort from the Dragons to put them back on the board and lead 34-0 with 4:17 left in the third quarter.
The Indians were able avoid a shutout by scoring on a safety and putting together a 50-yard scoring drive that was capped by Garrett Salmon catching a 16-yard touchdown pass with 23 seconds left in the game.
Pepperell will hit the road to play Murray County next Friday while Chattooga plays host to Dade County.