FOOTBALL: Devils face tough road threat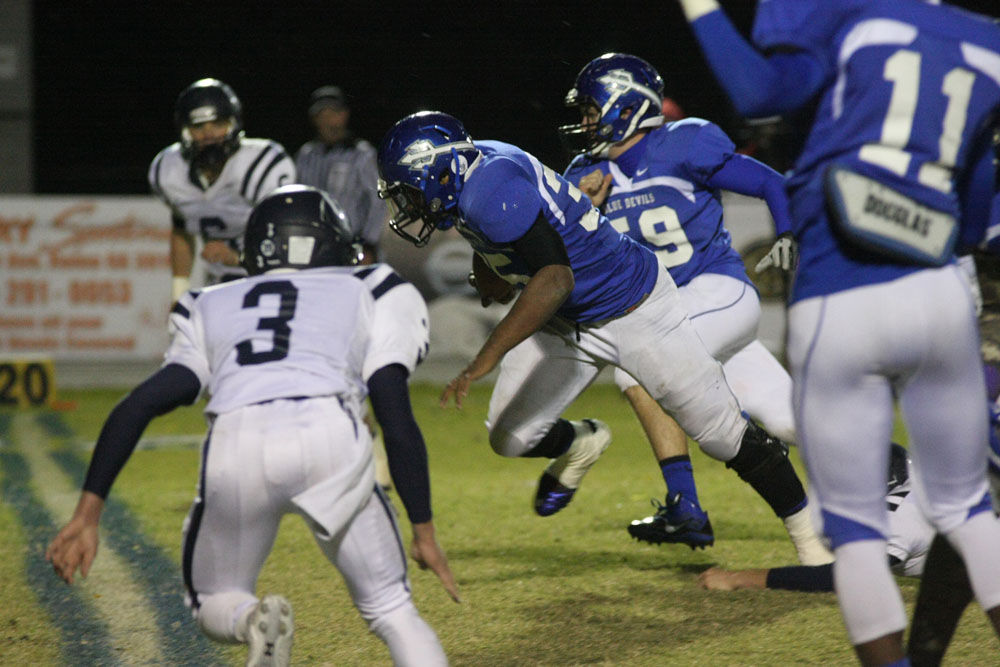 Model made its statement last week by scoring 50 points and winning in the first round of the playoffs, but if the 9-2 Blue Devils want to advance past Fitzgerald today, they will need another exceptional performance. The 10-1 Purple Hurricanes will be a tough opponent for Model, as the Blue Devils have not faced a team with as much talent all season.
"They have tremendous speed at about every skill position, so we've been preparing to contain that speed, and be at the right place at the right time," said Model head coach Gordon Powers. "They've got so much speed that if you miss a tackle, the next guy may not get there in time."
Fitzgerald has an explosive offense, and in its 10 wins this season it is averaging 44 points, but Model has a very strong defense which has given up only 10.7 points per game.
At least one team isn't going to live up to its standard.
The Model defense against the Fitzgerald offense will be the key matchup of the game, and whoever wins that battle will have an excellent chance of advancing to the third round of the playoffs.
"We have to play good solid defense," Powers said. "The key is on defense not giving up big plays, the quick scores. We've got to keep playing hard and smart. Against Fitzgerald we have got to get more than one person to the football, we've got to gang tackle."
The Purple Hurricanes are also effective at using deception and misdirection to get their playmakers in space, but Powers said his Blue Devils have been studying film all week and will be doing everything they can to contain the opposition.
"Besides their speed, they're a big misdirection team also, which creates a whole new problem," he said. "That's really why they've been putting so many points on the board. Their offense really fits their kids well."
The Blue Devils will need to display offensive prowess as well, and take some pages out of last week's playbook.
"We're a good fast paced offense like theirs, but on our offensive side we've got to put some drives together," Powers said. "We've got to be consistent on moving the ball and getting in the end zone We're not going to be able to do just one thing on offense to defeat them. We've got to be able to mix it up and be effective at that."
It will be a tough battle in the trenches, and Model will rely heavily on star running back Nakyle Watkins, who has been the workhorse all season. But if Powers' words are any indication, the Blue Devils will be letting senior quarterback Tyler Dean air the ball out a decent amount to keep the Purple Hurricanes off guard.
The game will kick off at 7:30 p.m. at Fitzgerald.