Football: Coosa's Wheeler pleased with Eagles' direction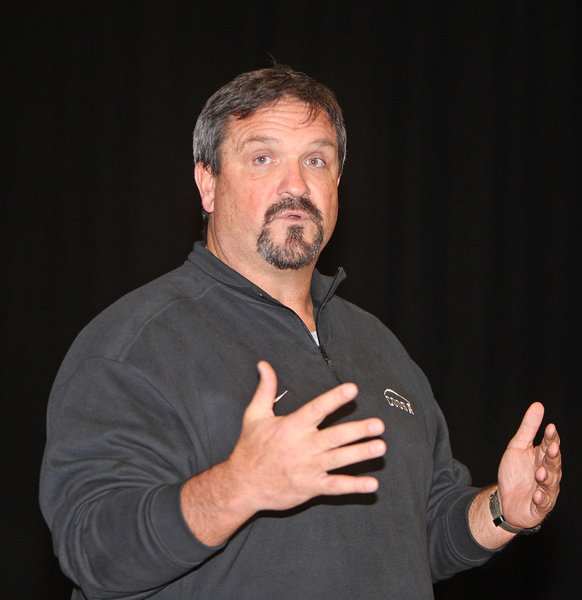 The first few phases of the Todd Wheeler era at Coosa High have been completed.
Now, Wheeler and the Eagles can start looking ahead to the coming season.
Wheeler, who was named the head coach of the Eagles in January, has been able to get familiar with the players during various activities, including spring workouts and last week's 7-on-7 passing camp.
He said it has been a successful transition for himself and the Coosa program since his arrival.
"I think it's gone well and smooth," he said.
"The kids have caught on well. We're just spending a lot of time in the weight room (right now) because we have a young team."
Wheeler is a well-known name in the Greater Rome area, having previously served as a head coach at Armuchee along with serving in assistant coaching roles at Rome High, Model and Pepperell.
Wheeler, a former UGA star, said he will learn a lot about his team over the next few weeks.
"(This stretch is) very important," he said. "We are very young and need to get stronger. It's been a good summer so far."
Wheeler said he was pleased with what he saw from his team at last week's 7-on-7 camp at Darlington.
"It went well, real well," he said. "It was a great experience for our young team, and Darlington is great competition. We now have more confidence, and our passing game has gotten better."
The Eagles will enter the season looking to build on the momentum they built last fall, when they made the playoffs as the No. 4 seed from Region 7-AA under previous head coach Chad Perry, who stepped down following the season.
Wheeler said he is not certain how much carry-over last season's success will have.
"I don't know," he said. "It probably brings excitement just with the new things we're going to do."
Wheeler is counting on his older players to set the tone the rest of the summer and into the fall.
"Our Seniors have got to step up and lead this young team," he said.