FOOTBALL: Cedartown's Chubb will make pledge to UGA official on Feb. 5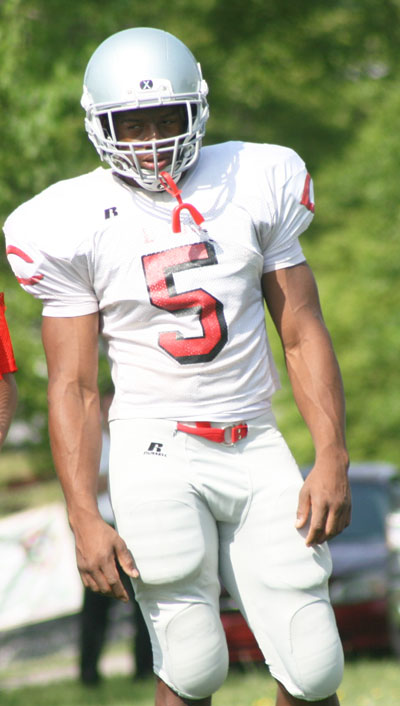 Cedartown High School's Nick Chubb has been verbally committed to the University of Georgia for nearly eight months. On National Signing Day on Wednesday, Feb. 5, Chubb will sign his letter of intent and make it official that he will be playing collegiate football in Athens. The signing will take place at 3:15 p.m. at the high school.
Chubb, a record-breaking running back during his high school career, verbally committed to Georgia last June live on Fox 5 television. Since that commitment, Chubb has not publically wavered from his decision.
When Chubb verbally committed on June 11 he said his finalists also included Auburn and South Carolina. He said the decision came down to Georgia and Auburn. South Carolina was his third choice.
The highly-recruited running back had offers from the two teams that played in this year's BCS national championship game – Florida State and Auburn – as well as offers from the two teams that played in last year's BCS national championship game – Alabama and Notre Dame.
Also, six of the 12 schools that played in a New Year's Day bowl game this month offered Chubb a scholarship. Out of the 10 schools that participated in a BCS bowl this year, six had given Chubb an offer to play college football at their school.
All schools that offered Chubb were 2013 BCS National Champion Florida State, 2012 and 2011 BCS National Champion Alabama, 2013 SEC champion Auburn, 2014 Rose Bowl winners and Big Ten champion Michigan State, Georgia, Notre Dame, South Carolina, Texas, Stanford, Ohio State, Nebraska, Wisconsin, Florida, Tennessee, Penn State, Arizona, Purdue, Arkansas, Georgia Tech, Miami (Fla.), Vanderbilt and Mississippi State.
The standout running back finished his high school career with 6,983 rushing yards which places him fifth all-time on the Georgia High School career rushing yards list. He also ended his high school career with 102 rushing touchdowns, which places him fifth on the all-time career rushing touchdown list in Georgia.
As a junior, Chubb broke the Georgia regular season state rushing record by running for 2,721 yards in 10 games.