FOOTBALL: Cedartown picks up big win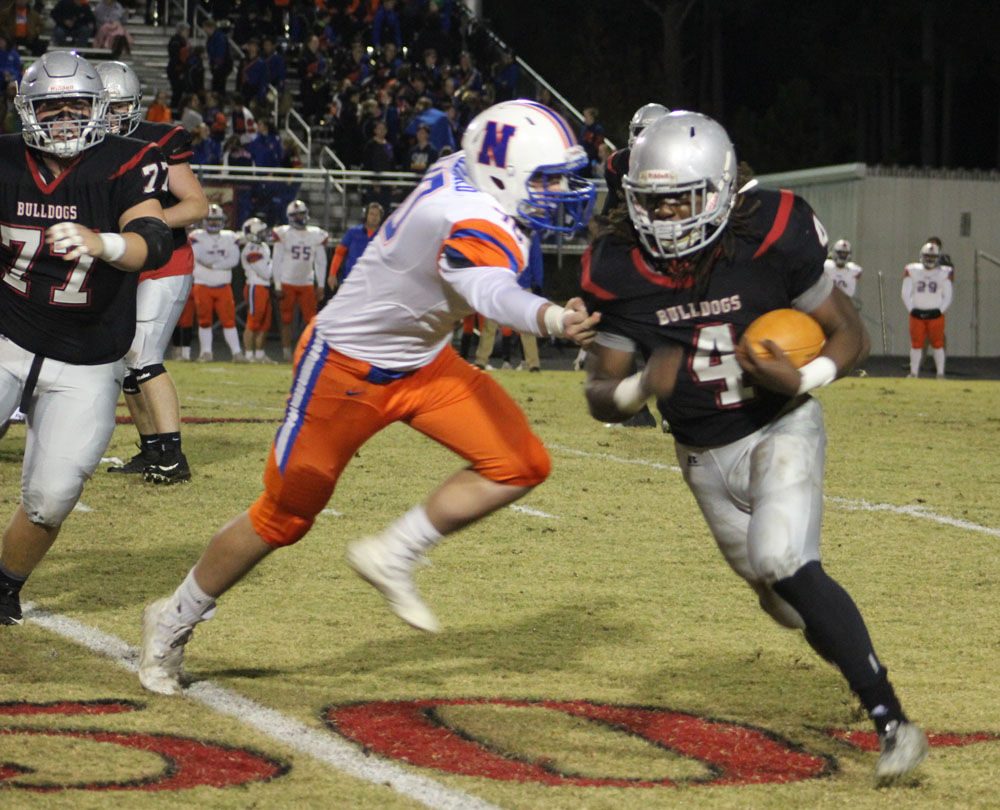 CEDARTOWN — The Cedartown Bulldogs are heading on the road next week for a big trip after beating up the Northwest Whitfield Bruins in a 47-14 win Friday night.
Cedartown won their first home playoff game since 2002 as head coach Doyle Kelley said it was just another step on the road to what will become a Bulldogs team to be reckoned with in games to come.
"I told those young boys in the locker room after the game that I want them to get used to this feeling, because we're going to make this an every year thing," Kelley said. "We're going to put us back on the map."
The Bulldogs put up 475 yards on the night and seven touchdowns on the Bruins, who put up most of their 208 yards on the night in the second half. Though Cedartown struggled in the first half to get an offensive rhythm going, it still held a 21-0 lead.
Much of that was due to turnovers. Cedartown picked up a pair of interceptions in the first half, including a pick by Rashad Walker who went for 60 yards on the return to setup a 2-yard Trevon Wofford leaping touchdown.
The Bulldogs dominated the second half, adding another four touchdowns on the night as Wofford took command on the field, backed up by Tony Mathis and Kobe Pryor putting in a lot of work on the ground.
Wofford put up a 9 for 14 performance with 201 yards on the night, including a 72-yard return off a big pass to Joseph Gibbons, and a 23 yard rainbow into the end zone to Zah Frazier.
Now Cedartown faces the next test, having to head to play an undefeated Marist (11-0, 4-0 Region 7-4A,) who traditionally the Bulldogs have struggled against in the past. The War Eagles are coming off a 38-14 win against Madison County after hosting their first round playoff game.
"It is what it is, and I keep saying we're a pretty dad-gum football team," Kelley said. "We can play with anybody."