FOOTBALL: Capsules for Sept. 22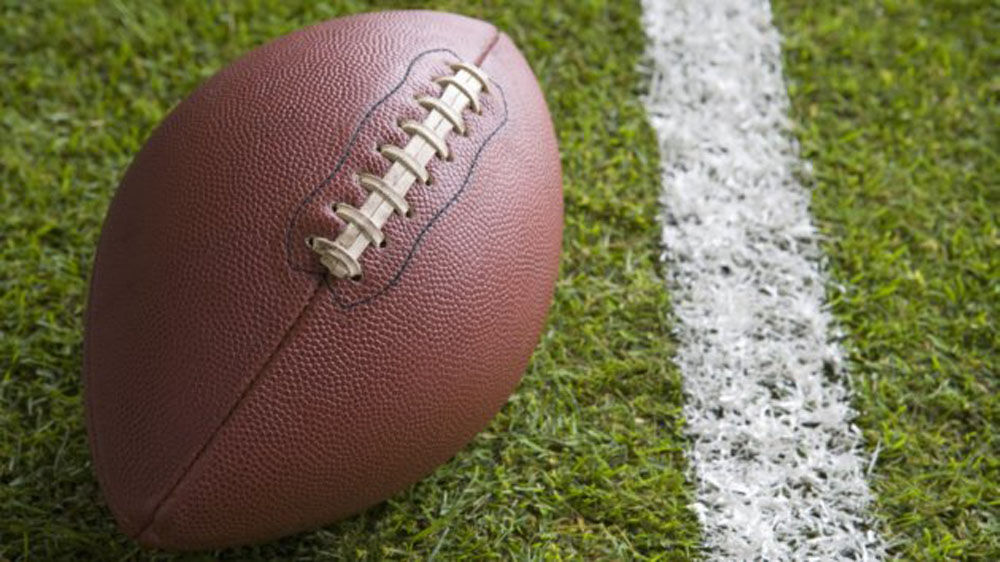 ROME (3-0, 1-0) AT PAULDING COUNTY (1-3, 1-1)
SERIES HISTORY: Rome leads 9-0
LAST MEETING: Sept. 23, 2016; Rome won 51-10
OUTLOOK: A week off for Rome was probably welcomed after the three-game stretch the Wolves started the season with, but coach John Reid knows there can't be any down time in Region 7-5A. Rome's offense has gotten off to a rousing start and the Wolves have outscored opponents 143-54. Paulding put up 46 points last week in a loss to Kell, but history is on the Wolves' side.
ARMUCHEE (1-3, 0-1) AT MODEL (0-4, 0-1)
SERIES HISTORY: Model leads 27-11-1
LAST MEETING: Sept. 23, 2016; Model won 42-7
OUTLOOK: The tension will be thick in Shannon tonight as the rivalry between Floyd County foes takes on a playoff atmosphere with both teams looking to get a Region 7-AA win. Armuchee put up 342 yards of offense in a 56-21 loss to Rockmart last week and has experience on its side. Model still boasts some young talent that can surprise defenses. All it needs is some time.
PEPPERELL (2-2, 1-0) AT COOSA (3-1, 1-0)
SERIES HISTORY: Pepperell leads 31-23-1
LAST MEETING: Sept. 23, 2016; Pepperell won 45-10
OUTLOOK: Branch Bragg Field will host the other local Region 7-AA showdown as Pepperell and Coosa meet for early control. The Eagles have developed a balanced offense with a productive passing attack, but the Dragons continue to have a bruising running game. Pepperell coasted in a blowout win last week while Coosa had to last through double overtime at Chattooga.
RN-T PICK: Pepperell by 10
DARLINGTON (2-2, 1-0) AT BOWDON (1-3, 0-1)
SERIES HISTORY: Darlington leads 12-7
LAST MEETING: Sept. 23, 2016; Darlington won 28-7
OUTLOOK: Darlington came out of a tough non-region schedule with some lessons learned and some confidence in its passing game judging from the Tigers' 50-17 win last week. Bowdon has a rough and rowdy tradition and playing at Warren P. Sewell Field is anything but a picnic. But the Red Devils are struggling against good teams and haven't lost to Darlington since 2008.
RN-T PICK: Darlington by 21
CHATTOOGA (0-4, 0-1) AT GORDON CENTRAL (0-4, 0-1)
SERIES HISTORY: Chattooga leads 5-0
LAST MEETING: Sept. 23, 2016; Chattooga won 63-8
OUTLOOK: It will go down as a loss, but Chattooga's 2OT thriller against Coosa last week showed that the Indians still have that traditional athleticism Chattooga is known to possess. E.J. Lackey's 143-yard, two touchdown performance was a highlight of that. The Indians have yet to lose to Gordon Central, and tonight should continue that run.
RN-T PICK: Chattooga by 21
DADE COUNTY (2-2, 1-0) AT ROCKMART (2-2, 1-0)
SERIES HISTORY: Rockmart leads 10-5
LAST MEETING: Sept. 23, 2016; Rockmart won 42-0
OUTLOOK: The start of the season has been a shaky one for both squads meeting at The Rock tonight, but the host Yellow Jackets got a bit of a boost blowing out Armuchee on the road last week, one that helped get rid of a one-point loss at Woodland. Dade will try to contain Rockmart's speed but expect the Jackets to set the stage early for a homecoming win over the Wolverines.
RN-T PICK: Rockmart by 17
CEDARTOWN (4-0, 0-0) AT CARTERSVILLE (4-0, 0-0)
SERIES HISTORY: Cedartown leads 25-19-3
LAST MEETING: Sept. 23, 2016; Cartersville won 44-6
OUTLOOK: Cedartown opens its Region 5-4A schedule on the road against the top-ranked team in the state and its top-recruited quarterback. The Bulldogs broke into the top ten this week as well, and have the talent to try and catch Cartersville sleeping early, but the Purple Hurricanes pack power on offense as well and will be a tough test for the Cedartown defense.
RN-T PICK: Cartersville by 28
NORTH MURRAY (2-2) AT CALHOUN (3-1)
SERIES HISTORY: Calhoun leads 5-0
LAST MEETING: Sept. 23, 2016; Calhoun won 31-7
OUTLOOK: The Yellow Jackets enter their second Region 6-3A cross-over game after dismantling Coahulla Creek last week 62-6, including three interception returns for touchdowns. Calhoun is looking like, well, Calhoun and will be amped for a home game against the Mountaineers.
Series history and scores provided by Georgia High School Football Historians Associated, GHSFHS.com.