FOOTBALL: Capsules for Oct. 13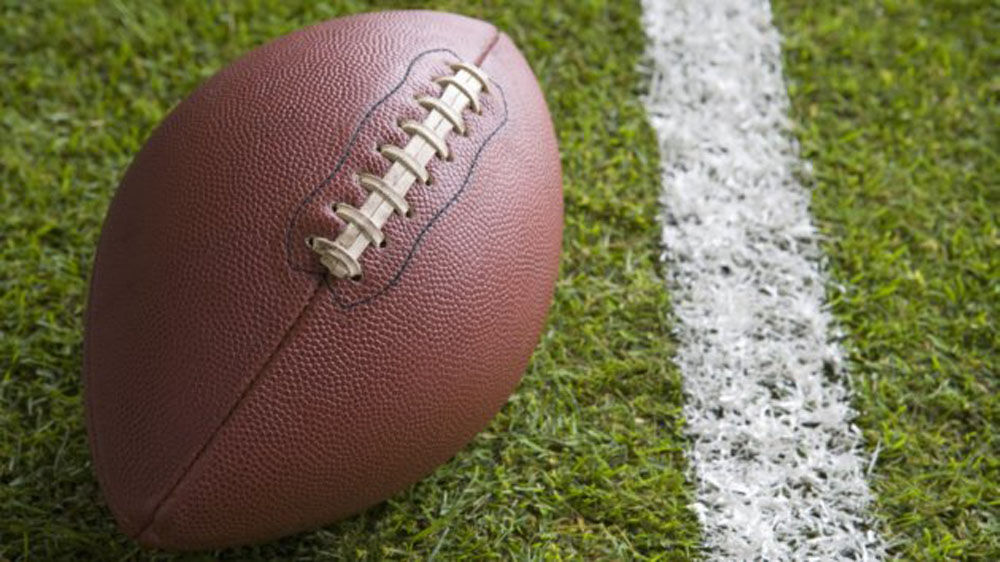 SERIES HISTORY: Rome leads 6-1
LAST MEETING: Oct. 14, 2016; Rome won 42-7
OUTLOOK: Back at Barron Stadium and celebrating Homecoming, the Rome Wolves are getting settled in for the home stretch of the regular season and a push for back-to-back Region 7-5A titles. Hosting a winless Cass team, the Wolves have to maintain their focus and not let things get away from them. The Wolves should get a jump start tonight for another victory.
SERIES HISTORY: Series tied, 18-18-1
LAST MEETING: Oct. 14, 2016; Pepperell won 31-10
OUTLOOK: Turnovers could be the deciding factor in this much-anticipated matchup between Region 7-AA's top two teams. Both programs had big wins before the bye week, with Rockmart posting back-to-back shutouts against Dade County and Chattooga. QB Trevor Thomas has been a spark for the Dragons' offense, while running back Zabrion Whatley leads Rockmart's attack.
SERIES HISTORY: Darlington leads 13-3
LAST MEETING: Oct. 14, 2016; Darlington won 31-7
OUTLOOK: Darlington has been the victor more times than not in this series, including a dominant win last year. But few have meant more to the Tigers than this one. Trion is coming in with a strong offense, but Darlington has played tougher opponents. The Tigers have the talent to win if they can clean up some mistakes that have haunted them, but the Bulldogs are a solid team.
SERIES HISTORY: Chattooga leads 8-7
LAST MEETING: Oct. 14, 2016; Chattooga won 31-7
OUTLOOK: The fans in Shannon still pull for the Blue Devils, and they'll need to do so in a big way tonight as Model tries to get itself out of a slump. Chattooga may be 1-5, but they still have athletic prowess when it comes to moving the ball. Model's front line will be given a workout, and the visiting Indians are going to be a tough bunch to stop. Chattooga pulls away in the second half.
RN-T PICK: Chattooga by 13
SERIES HISTORY: Coosa leads 16-7
LAST MEETING: Oct. 14, 2016; Coosa won 21-7
OUTLOOK: Coosa found some positives right before the bye week with a 34-6 win over rival Armuchee. And the week off was a welcome one to heal up the nagging injuries the Eagles had picked up by midseason. Now it's time to get back to work against Dade County, and on Homecoming. The Wolverines can be dangerous, but Coosa is a much-improved squad this season.
AT GORDON CENTRAL (0-6, 0-3)
SERIES HISTORY: Armuchee leads 3-1
LAST MEETING: Oct. 14, 2016; Armuchee won 43-3
OUTLOOK: The forecast this season for these two programs doesn't match up with how it's played out. Armuchee got a good win over LFO early but has struggled to finish games. Gordon Central's winless streak has grown to 21 games. The offensive pendulum swings Armuchee's way as the Indians have shown they can score points, while the Warriors have been shut out twice.
RN-T PICK: Armuchee by 14
AT SONORAVILLE (4-3, 1-1)
SERIES HISTORY: Adairsville leads 9-2
LAST MEETING: Oct. 14, 2016; Sonoraville won 35-0
OUTLOOK: This game could become a chess match pretty quickly with the last team to have the ball pulling out the win. Adairsville has shown improvement over its 3-7 season last year and is getting on the board early and often in most games. Sonoraville has both home field advantage and the boost of a 33-0 win last week over Haralson County. Both teams have had close calls this season.
RN-T PICK: Sonoraville by 6