FOOTBALL: Capsules for Oct. 27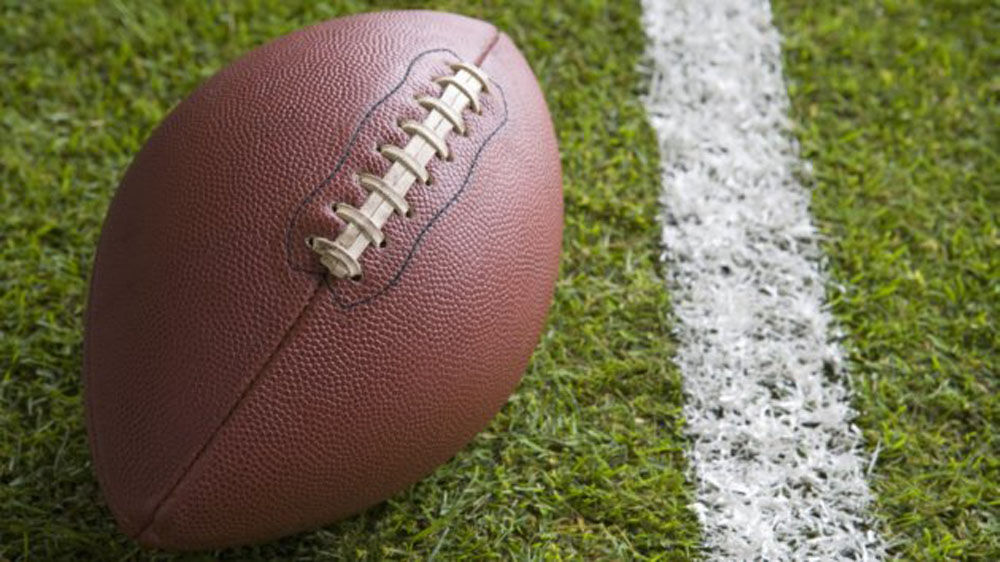 ROME (8-0, 6-0) AT EAST PAULDING (4-4, 4-2)
SERIES HISTORY: Rome leads 7-6
LAST MEETING: Oct. 28, 2016; Rome won 49-0
OUTLOOK: Rome head coach John Reid returns to his former school tonight for the first time since he took the reins of the Wolves. They go to Paulding County with a chance to clinch their second region championship in a row. East Paulding is on a three-game win streak, but the Raiders haven't faced a defense as dominating as Rome's yet. The Wolves' balanced offense strikes again.
MODEL (1-7, 1-4) AT COOSA (5-3, 3-2)
SERIES HISTORY: Coosa leads 36-18
LAST MEETING: Oct. 28, 2016; Model won 24-0
OUTLOOK: Coosa suffered a slight setback with last week's loss at Rockmart, but the Eagles gave the Jackets a challenge, demonstrating just how much they have improved. Model's offense has struggled this season as they try counter inexperience. Their matchup against a hard-nosed Coosa defense will be a key part to tonight's game and will give the Eagles the upper hand.
ARMUCHEE (1-7, 0-5) AT PEPPERELL (5-3, 4-1)
SERIES HISTORY: Pepperell leads 18-1-1
LAST MEETING: Oct. 28, 2016; Pepperell won 57-0
OUTLOOK: Pepperell plays at home for the first time in nearly a month and can lock down the No. 2 spot in Region 7-AA with a win tonight. Armuchee turned in a determined performance against Chattooga last week and fell just short of an upset. Pepperell is riding high on the leadership of quarterback Trevor Thomas and has scored 35 points in four of their last five games.
RN-T PICK: Pepperell by 28
DADE COUNTY (3-5, 2-3) AT CHATTOOGA (3-5, 3-2)
SERIES HISTORY: Chattooga leads 19-6
LAST MEETING: Oct. 28, 2016; Chattooga won 45-21
OUTLOOK: Two teams fighting for the last playoff spot in the region meet tonight at Little Big Horn with Chattooga carrying a bit more momentum after two straight wins. Dade County has taken a few steps backward since the start of the season, but can still be scrappy. The Indians will have to utilize their offensive weapons to perfection in order to claim victory.
RN-T PICK: Chattooga by 7
ROCKMART (6-2, 5-0) AT GORDON CENTRAL (2-6, 2-3)
SERIES HISTORY: Rockmart leads 3-0
LAST MEETING: Oct. 28, 2016; Rockmart won 61-0
OUTLOOK: Rockmart and Gordon Central have hit their stride as the regular season enters its final weeks, but the Yellow Jackets bring in a powerful offense, highlighted by RB Zabrion Whatley. Gordon Central is celebrating back-to-back wins for the first time in five years. Rockmart is on a roll and should keep it going tonight to clinch its first region championship since 1988.
RN-T PICK: Rockmart by 30
CALHOUN (7-1, 3-0) AT BREMEN (8-0, 3-0)
SERIES HISTORY: Calhoun leads 7-5
LAST MEETING: Oct. 28, 2016; Calhoun won 46-21
OUTLOOK: The battle for the 6-3A South subregion title comes down to tonight's road trip for the Yellow Jackets as they try to add to their streak of 16 region championships. Bremen poses the biggest threat to that and will try to impose their run-first offense on Calhoun's brutish defense. Jacket quarterback Gavin Gray has thrown for 1,845 yards and 17 touchdowns this season.
CEDARTOWN (7-1, 3-1) AT SANDY CREEK (4-4, 1-3)
SERIES HISTORY: Sandy Creek leads 4-0
LAST MEETING: Oct. 28, 2016; Sandy Creek won 41-14
OUTLOOK: A week after arguably its biggest win 12 years, Cedartown makes the long trek to Tyrone. An emotional game behind them, the Bulldogs will have to stay focused to continue their winning ways. Sandy Creek has had Cedartown's number in the past and can be dangerous when given a chance. The Bulldog's balanced offensive attack will be their biggest weapon.
RN-T PICK: Cedartown by 14
TRION (6-2, 4-1) AT GORDON LEE (2-6, 1-4)
SERIES HISTORY: Trion leads 60-21-1
LAST MEETING: Oct. 28, 2016; Trion won 42-14
OUTLOOK: It has been an emotional last two weeks for Trion, and tonight's game just continues that as the Bulldogs get ready to play in the longest continuous rivalry in the state. However, Trion has proven to be the better squad throughout the season and had three players rush for more than a 100 yards against Mt. Zion last week.
Series history and scores provided by Georgia High School Football Historians Association, GHSFHA.org.