FOOTBALL: Capsules for Nov. 3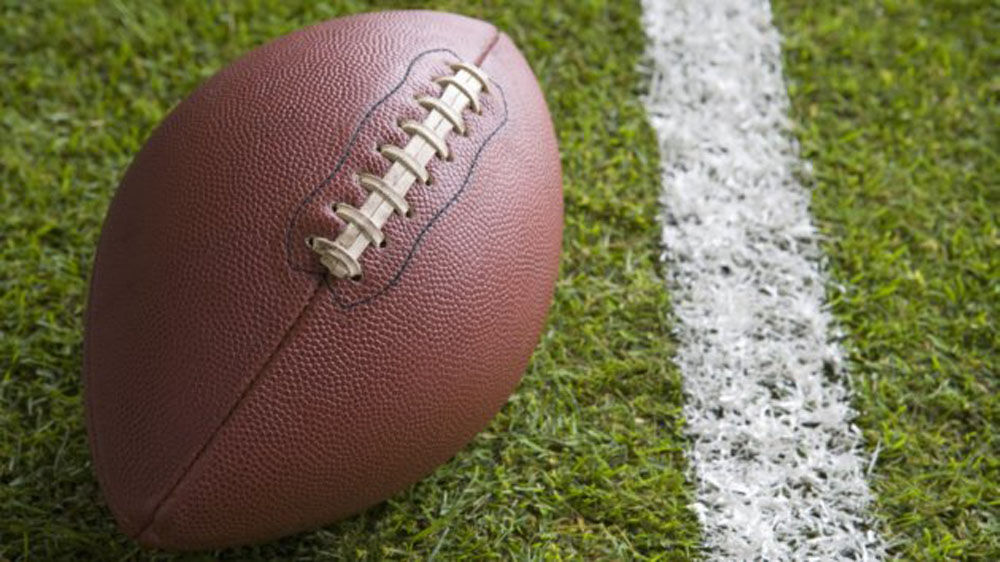 WOODLAND (3-6, 2-5) AT ROME (9-0, 7-0)
SERIES HISTORY: Rome leads 12-3
LAST MEETING: Nov. 4, 2016; Rome won 56-6
OUTLOOK: The region title locked up and the playoffs starting next week, Rome welcomes Woodland to Barron Stadium to cap off the regular season and celebrate senior night. The reigning Class 5A state champs have scored 42 or more points in their last eight games and haven't given up more than two touchdowns in four games. That trend continues tonight.
GORDON CENTRAL (2-7, 2-4) AT COOSA (6-3, 4-2)
SERIES HISTORY: Gordon Central leads 3-2
LAST MEETING: Nov. 4, 2016; Coosa won 52-0
OUTLOOK: A focused Coosa squad will be looking to wrap up its best season in three years tonight as it hosts Gordon Central, a team that has tasted victory this season and would like to nab one more before the close of first-year head coach Cory Nix's inaugural campaign. The Eagles' balanced offense and bruising defense will make that a tough objective on the road.
DADE COUNTY (3-6, 2-4) AT ARMUCHEE (1-8, 0-6)
SERIES HISTORY: Dade County leads 14-5
LAST MEETING: Nov. 4, 2016; Dade County won 27-14
OUTLOOK: Armuchee has fought this season to break out of the bottom of the Region 7-AA standings and finds itself with one last shot at a region victory. The Indians have scored more points this season than in each of the last five and are a couple of touchdowns from a much different record. Armuchee will have a little more momentum and the home crowd behind it.
PEPPERELL (6-3, 5-1) AT CHATTOOGA (4-5, 4-2)
SERIES HISTORY: Pepperell leads 19-13
LAST MEETING: Nov. 4, 2016; Pepperell won 35-10
OUTLOOK: With the final 7-AA standings still unsettled, Pepperell will look to lock up the No. 2 seed and host a playoff game with a win tonight in Summerville. The Dragons have found their stride on offense in the second half of the season while being able to adjust on the fly. Pepperell won 16 of the last 17 meetings in this series and has the weapons to come out ahead.
RN-T PICK: Pepperell by 21
MODEL (1-8, 1-5) AT ROCKMART (7-2, 6-0)
SERIES HISTORY: Rockmart leads 24-8-1
LAST MEETING: Nov. 4, 2016; Rockmart won 39-28
OUTLOOK: They are celebrating a region championship in Rockmart for the first time in 29 years as the Jackets get set to meet 7-AA foe Model tonight. The speedy combo of Zabrion Whatley and Markus Smith has provided a strong backfield for Rockmart as it goes for seven straight wins. Model has struggled with consistency and execution with a young roster this season.
RN-T PICK: Rockmart by 31
DARLINGTON (6-3, 5-1) AT WHITEFIELD ACAD. (6-3, 5-2)
SERIES HISTORY: Darlington leads 1-0
LAST MEETING: Nov. 8, 2013; Darlington won 37-7
OUTLOOK: The Tigers come off of a bye week and into the Region 6-A play-in game, drawing the "B" subregion's third seed, Whitefield Academy. The Wolfpack fields a defense that can be a problem, but Darlington has faced tough opponents throughout the season with its offense picking up steam in recent games. Whitefield could challenge early, but the Tigers prevail.
RN-T PICK: Darlington by 13
CHAPEL HILL (6-3, 3-2) AT CEDARTOWN (8-1, 4-1)
SERIES HISTORY: Chapel Hill leads 1-0
LAST MEETING: Nov. 4, 2016; Chapel Hill won 38-26
OUTLOOK: Cedartown needs a solid win tonight to not only clinch the No. 2 seed in Region 5-4A but also gain some confidence heading into the state playoffs. Chapel Hill has the ability to move the ball, but will have to face Cedartown's home crowd. The Bulldogs have had some close wins the last two weeks and will have to make sure to be focused from the start to ensure a smooth win.
RN-T PICK: Cedartown by 14
CALHOUN (8-1, 6-0) AT MURRAY COUNTY (3-6, 1-3)
SERIES HISTORY: Calhoun leads 22-9-2
LAST MEETING: Oct. 23, 2015; Calhoun won 70-13
OUTLOOK: The Yellow Jackets head to Chatsworth in their Region 6-3A play-in game with an opportunity to win their 17th consecutive region championship and tie the state record held by Lincoln County. Calhoun's Gavin Gray has been a playmaker at QB and has a bruising defense to help him out. Murray County is 1-5 against region opponents.
Series history and scores provided by Georgia High School Football Historians Association, GHSFHA.org.