FOOTBALL: Bulldogs complete comeback to notch region win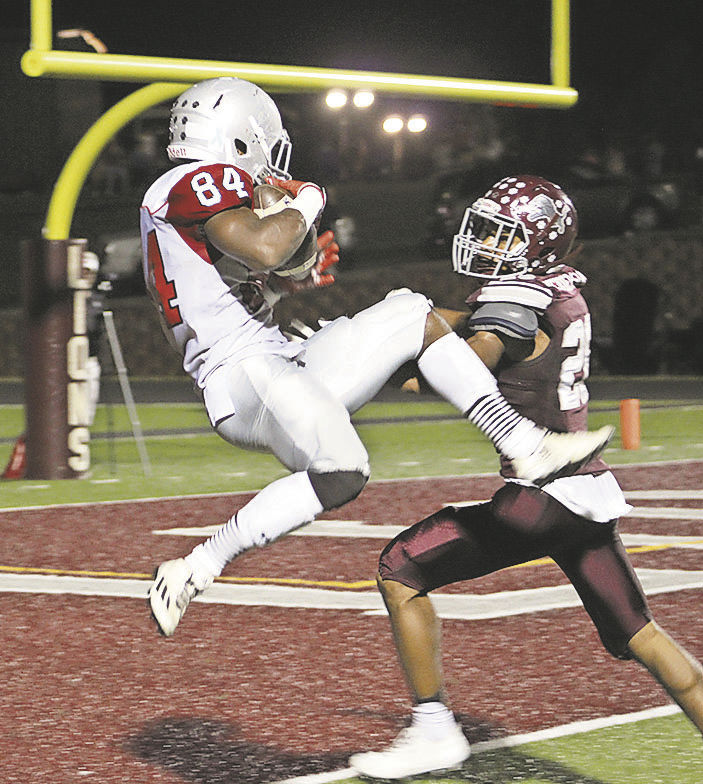 CARROLLTON — As the home­coming opponent for the Central-Carroll Lions, Cedartown's football team had an idea of how it was expected to act. But they were set on defying those expectations.
Finding themselves down 14-0 after the first quarter, the Bulldogs dug in their heels and were able to make headway in the second half on the way to scoring seven unanswered touchdowns in a 35-14 rout of Central on the road Friday.
It's the second Region 5-4A game in a row that Cedartown has scored that many touchdowns and improves the team to 6-1 on the season and 2-1 in region play.
"It was a great comeback," Cedartown head coach Doyl Kelley said. "I felt like if we scored one before we went into halftime, and since we knew we were going to get the ball, we went back in and challenged the kids... We played like Bulldogs tonight."
Quarterback Trevon Wofford led the Bulldogs by going 8-of-23 for 169 yards passing and three touchdowns, while also rushing for another two scores before the game wrapped up.
"I love ruining people's homecomings," Wofford said after the game. "They picked the wrong team to play against for homecoming. I just love my team, and we had an excellent effort (tonight.)"
The first half saw Cedartown struggle as it had 30 yards of penalties and a turnover on a bad snap. The Bulldogs finally got on the board in the second quarter with a 29-yard touchdown pass from Wofford to Joseph Gibbons.
Wofford scored on a 3-yard run to cap a 66-yard drive to kick off the second half and tie the game, and the Bulldogs rolled from there, putting up 412 yards on offense for the night.
Cedartown has a bye week before hosting Troup County on Oct. 20.