Fall sports: Counting down toward Day 1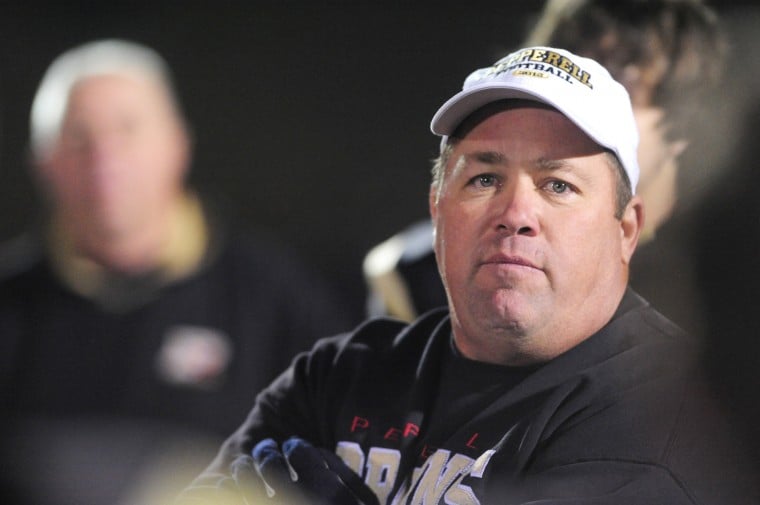 Football, softball, volleyball, cross country and competition cheerlead-ing teams throughout the area are anticipating the start of the new season — and the wait is almost over.
Teams can officially start their seasons Thursday, which marks the first day for practices according to the rules set by the GHSA.
For some teams, the beginning of a new season essentially means starting over after losing key players to graduation, while other teams will be bringing back a large collection of experienced stars.
Either way, the coaches and players are ready to get rolling.
"We're coming off a loss of 20 seniors, but this group we have now has worked hard all summer and we are really excited," said Pepperell football coach Jeff Shiflett.
"We've had one of the best summers (workout) in a long time, and we're looking forward to taking that into the season with us," Shiflett said about the Dragons.
Hannah Murray, a sophomore pitcher for the Armuchee softball team, is preparing for a competitive season.
"We have come along way since last season," she said.
The Lady Indians have been participating in scrimmages this summer as well as holding volunatary workouts to prepare for the season.
"It was a very productive summer for us," Murray said. "We found out what needed work in order to fix everything before the season begins."
In the gym this summer at Coosa High, the Lady Eagles competition cheerleading team has been working hard in hopes to come away with another state championship for the third year in a row.
Senior Leah Early has nothing but high expectations for her team. "We're very positive going into it (season) and we're very excited," she said. "We're planning on having the same type of season as last year."
Model volleyball has also been grinding this summer.
"We're ready," said senior Lady Devil Mollie Medlock. "We've been working hard all summer and hopefully it will pay off."
"We're looking for a strong start and a winning season," she added.
The Lady Devils finished second in the area last year and are looking to improve to take the next step this season.
Also getting underway this fall is cross country. Mike Castellanos, senior runner for the Rome High Wolves, is excited for a great season from the Wolves.
"We are aiming to place very high in region and definitely make it to the state meet," he said.
Rome High has also been making great efforts towards the season. They've been taking group runs this summer and have recently started team practices.
One of the first big events of the fall season will be the Model Lady Devil (softball) Classic, which will take place Aug. 7-9 at Alto Park and will feature a large collection of local teams.