Dawson's Take: Amazing ride for Lady Tigers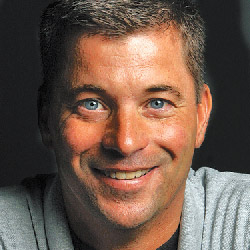 The statement I am about to make could possibly be debated, but I am going to say it anyway — this has to be the most amazing and memorable regular season in the history of Darlington girls basketball.
The Lady Tigers have taken on all comers, and they have basically beaten them all. They have downed the No. 1 and No. 2 teams in the state (they handled SACA last week and downed Holy Innocents' on Saturday) and they have rolled past their local rivals, too, with wins over Model, Armuchee and Rome.
They also won the Rome News-Tribune/ Seven Hills Rotary Club Holiday Festival last month for the first time since 1990, and they are currently tied for first place in the region.
And oh yeah, let's not forget about Terar Stewart, the senior post player who is clicking off milestones about as quickly as most people flip through the TV channels.
Earlier this month, she scored her 1,500th career point and pulled down her 1,000th rebound while playing in her 100th career game. This week, she took it a step further, becoming the school's all-time leading female scorer.
So, as you can see, it has indeed been a magical season for the Lady Tigers.
But to truly understand just how charmed the team has been this season, you need to look no further than Sidney Stout.
The senior sharpshooter suffered a torn ACL in December. But she was amazingly able to return to practice this week, and dressed out with the rest of her team on Senior Night at the Huffman Center on Friday.
How'd she do? Oh, pretty phenomenally. She knocked down five 3-pointers and finished with 15 points.
Sounds like something straight out of a Hollywood script, doesn't it?
Moving forward, it is uncertain whether Stout will play again this season. She still has limited movement in terms of being able to cut to the basket, and obviously, it will take a while for her to regain her stamina.
Head coach Josh Hembree said the coaching staff wanted Stout to be apart of Senior Night, and said that it "hasn't been ruled out" that Stout could see some more action before the year is through.
Either way, the fact that she was able to play even one game — and score 15 points, no less — is certainly one of the major feel-good moments of Darlington's season.
READY TO FLY: If I have learned one thing over the past five or six years, it is this: The Coosa boys always get hot at crunch time. That's just how coach John McFather rolls.
And guess what? It's happening right now. The Eagles have quietly — perhaps even sneakily (is that a word?) — climbed up the 7-AA standings, and they are poised to earn one of the top four seeds for the region tourney.
Keep an eye on those Eagles, folks.