College Signing: Sonoraville's Worsham signs with Covenant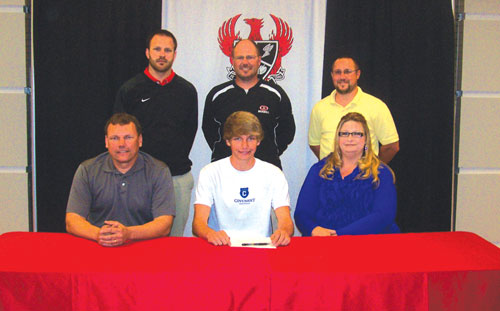 Sonoraville High senior Thomas Worsham (seated, center) signed a baseball scholarship on Monday with Covenant College (Lookout Mountain, Ga).
Worsham said of the signing: "This means a lot. I love playing baseball, and I thank God for the opportunity to play at Covenant. They have a good program and coaching staff, and it's a good Christian School. It felt like family, and everyone was so welcoming."
Also attending the signing were: Father David Worsham (front row, from left), mother LaRana Worsham, Sonoraville Athletic Director Brent Mashburn, Sonoraville head baseball coach Deron Walraven and assistant baseball coach Chad Hayes.