College Signing: Calhoun's Mullinax signs to cheer at Gardner-Webb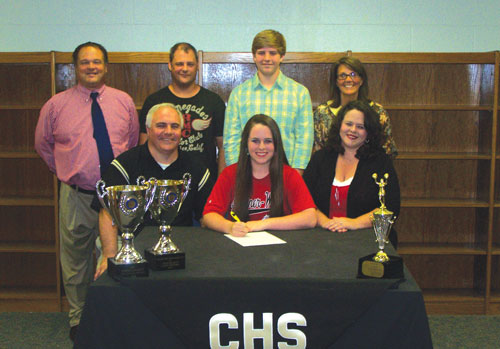 Calhoun senior Lacey Mullinax (seated, center) signs a cheerleading scholarship with Gardner-Webb (Boiling Springs, N.C.) on Monday. Mullinax will be a football, basketball and competition cheerleader there.
Also attending the signing were: Father Todd Mullinax (front row, from left), mother Shelly Mullinax, Calhoun High principal Greg Green (back row, from left), gym coach Cris Griffin, brother Matthew Mullinax and Calhoun High cheerleading coach Ginger Reeves.