CHEERLEADING: Coosa wins 4th straight region title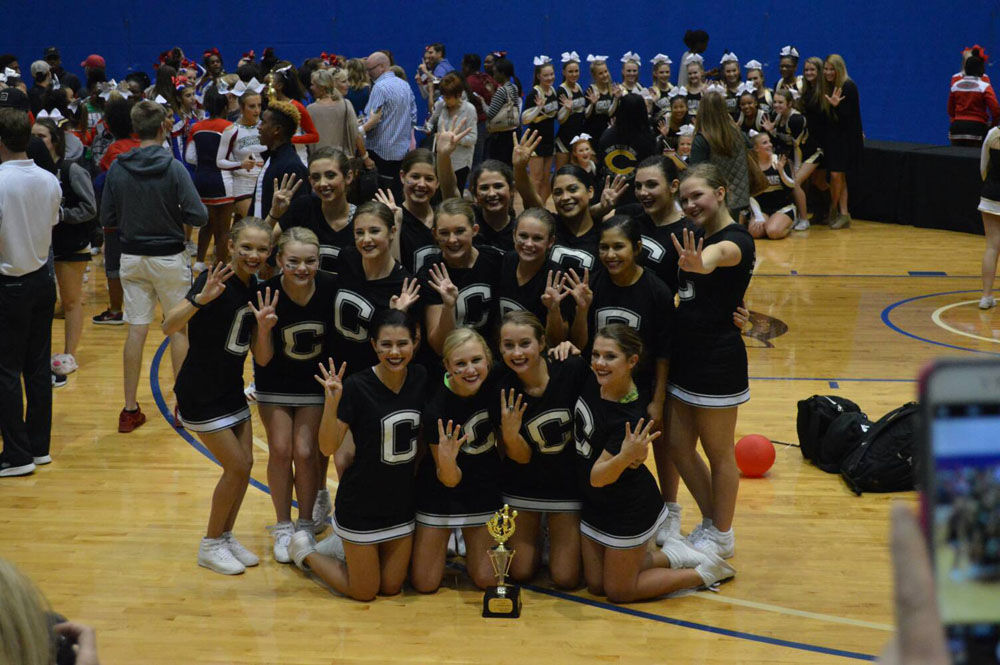 Coosa competition cheerleading coach Brandon Jenkins spoke with pride and appreciation as he discussed what his team had achieved this season.
And then he caught himself.
"We're undefeated," he said. "Well, through to this point."
Next stop: the GHSA Cheerleading State Championships.
Coosa won its fourth straight region title on Saturday during the Region 7-AA competition at West Georgia University in Carrollton. The win marks the team's most recent victory in a string of first-place finishes at competitions this season.
"The whole week we preached about having big energy and going out there and just have fun," Jenkins said. "No matter what, it's all about doing your best and they definitely showed what they have today. I'm very proud of them."
The win advances Coosa to the Class AA state finals on Saturday in Columbus, where they will defend their title after winning it all last season.
"It's hard to win one, it's even harder to repeat," Jenkins said. "We want to win, for sure, but we really just want them to do their best. I'm looking forward to getting down there and letting them take in the moment and have a good time."
Armuchee finished second at the region competition, followed by Pepperell and Rockmart. All three teams will compete in the Class AA state sectionals on Friday in Columbus.
The top eight teams out of sectionals will move on to Saturdays' finals.
Jenkins said all three teams did well on Saturday and he was proud to have such a strong region to represent the area at state.
Coosa has four seniors who have now won the region championship each year of high school — Savannah Smith, Ansley Terhune, Shelsea Lamboy and Millie Brewer. Jenkins said all four have taken it upon themselves to make sure the rest of the team understands what is expected of them.
"All of them have stepped up and become leaders this year," Jenkins said. "They've really helped all the girls to get in the right mindset and know what it takes to step out there with 'C' on their chest."
Jenkins said they've pushed their tumbling this season for their routine and have worked extra to make sure to get it right.
"They are always pushing hard and want to do their best," Jenkins said. "This season, after today, it was one of our best tumbling performances we've ever had.