Cedartown's Chubb shines at Nike headquarters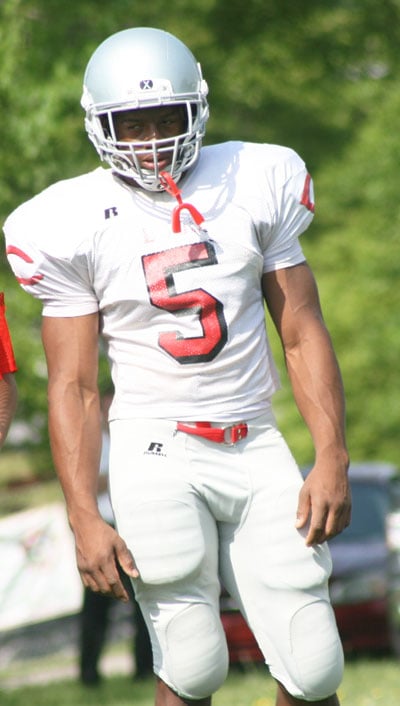 On the football field, Cedartown High School's Nick Chubb has already proven to be the best running back in the state of Georgia. Now the rising senior is trying to make the claim to be one of the best athletes in the country.
Chubb, who verbally committed to the University of Georgia last month, recently competed in the SPARQ Rating National Championship in Eugene, Oregon as part of The Opening. Chubb finished third in the nation.
Competing in a field of 161 athletes at Nike's headquarters, Chubb finished with a SPARQ score of 142.59 in the finals, finishing behind only Devante Noel (New Orleans, La.) and Terry McLaurin (Indianapolis, Ind.).
The athletes were measured in four categories: the 40-yard dash, the 20-yard shuttle, the vertical jump and a powerball toss.
Chubb was clocked in a laser-timed 40-yard dash in 4.44 seconds, and he leapt 41.8 inches in the vertical jump. He finished the 20-yard shuttle in 4.21 seconds and he had a 42.0 in the powerball toss. The event was televised on ESPNU Monday night.
Chubb, who measured in at 5-foot-11, 217-pounds, finished as the top performer from Georgia.