Boys tennis: Coosa beats Dade County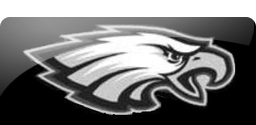 Coosa 3, Dade County 2
The Eagles used a strong doubles performance to defeat the Wolverines.
The results were:
At No. 1 singles, Dade County's Austin Carvatt defeated Coosa's Shin Kasahara, 2-6, 6-3, 6-0.
At No. 2 singles, Dade County's Cole Birchfield defeated Coosa's Jacob McLean, 6-2, 6-3.
At No. 3 singles, Coosa's Bob Hand defeated Dade County's Sawyer Byers, 6-4, 7-6.
At No. 1 doubles, Coosa's Kavan Youngblood and Dalton Smith defeated Dade County's Jordan O'Dell and Payton Brannon, 6-3, 6-3.
At No. 2 doubles, Coosa's Jonathan Price and Izaak Taylor defeated Dade County's Hunter Phillips and Adam Gann, 6-1, 5-7, 6-2.
The Eagles' record is now 4-2 and they will face Armuchee on Thursday at Alto Park.