Boys lacrosse: Darlington uses strong start to set tone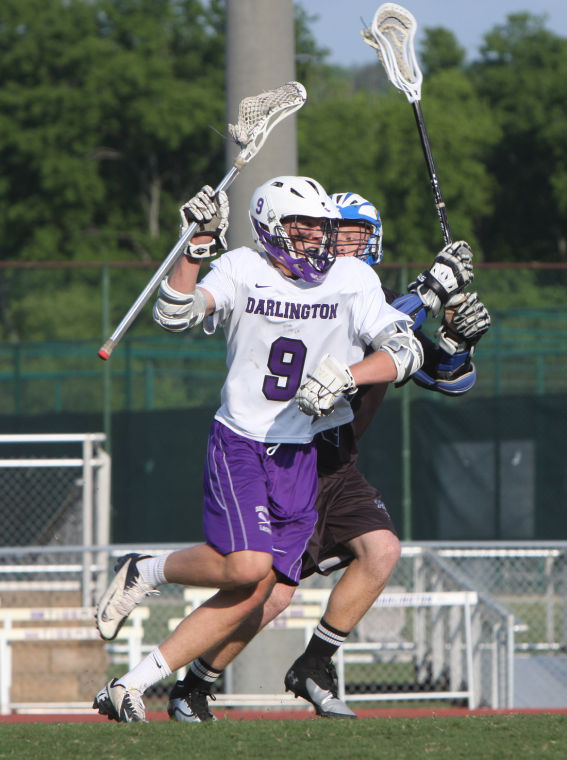 By Angela Powers
Sports Writer
The Darlington boys lacrosse team made winning look easy on Tuesday afternoon with their 20-6 victory over Mt. Paran.
The game was a play-in game for a Class A tournament that will be hosted by Pace Academy on Friday.
The Tiger offense exploded for eight goals in the first six minutes and extended their goal count for an early 10-1 first-quarter lead.
"We started the game moving the ball better than we have all season, starting with the opening faceoff that Trey (Edge) won," said Darlin-gton coach Matthew Peer. "Then we worked it down with the attack and scored a quick goal.
"What we've focused on in practice is moving the ball quickly, especially on fast-break situations. That's exactly what we saw tonight with those eight goals in the first six minutes of the game."
The Mt. Paran offense picked up in the second quarter to score two goals, but they were quickly countered when Darlington's Sam Talley scored twice within 15 seconds.
Talley collected eight goals on the game, leading the Darlington offense.
"Sam is a special, special attackman," said Peer.
"We are really going to miss him next year and not just in terms of his playing ability but the leadership that he has in the locker room.
"He was the unanimous choice to be the captain of this team, and we really appreciate everything that he does."
Peer also noted the leadership that Alex Berry, Will Goldin, Cameron Boone and Thomas Gilbert bring to the team.
The Tigers held Mt. Paran to three goals in the second half while scoring eight more to notch the win, 20-6.
Keeper Boone saved 10 shots on goal on the game, complementing the strong Tiger defense.
Garrett Morgan followed Talley in scoring with three goals. Berry led in assists with four.
Coming up for Darlington now is a round-robin tournament with the other five Class A lacrosse teams in the state, of which Tuesday's game what a part of.
Since lacrosse lumps Class A–Class AAAAA schools into one division, the six Class A lacrosse teams in the state come together for a Class A-only non-GHSA state tourney.
The Tigers will play the winner of Pace Academy and Whitefield Academy for third place.
"We lost both those games earlier in the year," said Peer, "but we're going to focus on the game tape and work on some of those things that we need to do better. The next two days – the last two practices of our season – we're just going to focus on moving the ball like we did in the first half of this game."
Pace Academy will host the tourney, and Darlington will play Friday at 6 p.m.