Boys Basketball: Phoenix snap 13-game losing streak with win over Coahulla Creek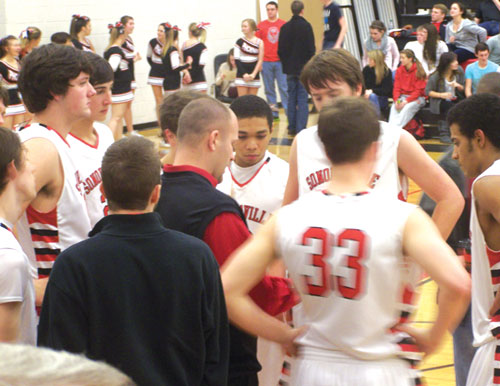 The Phoenix broke a 13-game losing streak with a big win at home, 67-44, against Coahulla Creek.
Chris Baker had a huge night for Sonoraville (3-16, 2-6) with 24 points, including hitting five 3s. Alex Cheeks added 12, and Jackson Murray had 10.
"It's just good to be able to look out their and see a smile on the kids faces because they are having some fun," said Sonoraville coach Brent Mashburn.
"When you aren't having the success you want, and the kids are still coming in here and working hard in practice, it's always important to have some reinforcement through a win.
"The guys have really responded in practice lately. It gets to a point when you realize something has to change, and they've showed up to compete and try to get things turned around,
The Phoenix took control by outscoring the Colts 18-9 in the first quarter before leading 31-14 at the half.
"When you come out and make shots early, sometimes that's all it takes," said Mashburn. "It's contagious, and it helps everyone play more at ease so it was important for us to get off to that good start."
Sonoraville visits Cartersville on Tuesday.