Boys basketball: Limited to just four points in the final eight minutes, Eagles lose to Dade County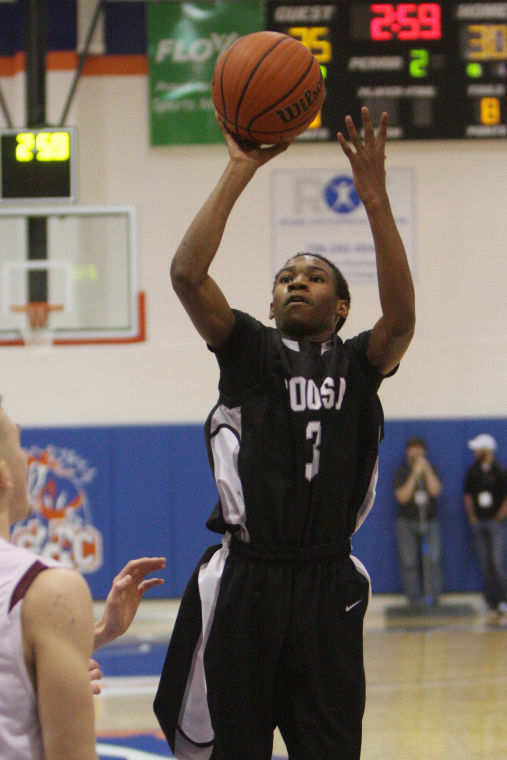 Both Coosa and Dade County entered Saturday afternoon's 7-AA third-place game with an aura of disappointment, having both suffered close semifinal losses.
But the energy quickly picked up, as Dade County came back from a Coosa lead that was 11 points at its greatest, to down one of their most equally matched opponents, 72-59.
The win puts the Wolverines at the No. 3 seed going into the state tourney, and they will play the No. 2-seeded team in Region 6-AA, Wesleyan, on Wednesday on the road.
The No. 4-seeded Eagles will travel to face GAC, the No. 1 seed in 6-AA.
With the stiff competition and unpredictablity in 7-AA this year, Dade County coach Glen Hicks was pleased with his team's overall tournament performance.
"I thought that all four of the teams that are going on (to state) don't have a whole lot of difference," he said.
"There's probably a five-point difference in any of them, so we just feel real fortunate."
Dade County entered the second quarter with a 19-15 lead, but the Eagles established some breathing room and an 11-point lead in the second quarter by outscoring the Wolverines 30-17.
Although it seemed as though the Eagles had the momentum swinging their way, Dade County had a different game plan in mind.
The Wolverines used a 14-4 third-quarter run to claim a one-point lead, and held on to it by outscoring Coosa 21-10 for the rest of the third quarter.
Dade County shut down the Coosa offense even more in the fourth quarter by holding the Eagles to just four points while scoring 15 of their own, 11 of which came from free throws.
The Eagles' foul trouble resulted in one of their main shooters Isaac Bradley fouling out with 4:25 left to play, and the Wolverines held on to their lead and rolled to the win.
"We challenged our inside guys at half time," said Hicks, "and I thought that was a huge difference (in the second half).
"Coosa is so athletic. They jump so well and so quick, they've got good shooters, and they're well-coached.
"I'm sure that they were not at their best today, and maybe neither one of us were."
Whether the Dade County team was at its best day or not, three of their scorers definitely were.
Dade County's Cole Birchfield led all scorers with 23 points, Clynt Bell had 20 and Nic Gaddis added 19.
"We're an all run-it-and-shoot-it type team," said Hicks.
Tevarus Wilson led Coosa with 15 points, and Korley Grier had 14. Isaac Bradley added 12.
Of Bradley, Wilson and Grier's combined 41 points, 35 came in the first half.
The Eagles saw a substantial lead diminish in a similar way in their semifinals game against Calhoun on Friday, and Coosa coach John McFather said that playing consistently well is still a challenge for his team.
"We played a good first half," he said, "but there are two halves in basketball, and Dade deserved to win.
"You just have to keep doing what's been working, and try to do it even better, and play more intense. We didn't do that; we didn't respond.
"If we could have come out in the second half and matched what they were doing as far as attention-level and being sharp in what we were doing then I think we could have extended the lead and maybe win the game.
"We've just got to learn to be consistent, and some players are still growing in the learning process, and hopefully we'll look better next time."