BOYS BASKETBALL: Jackets hold on for win over Trion in tight semifinal game at Classic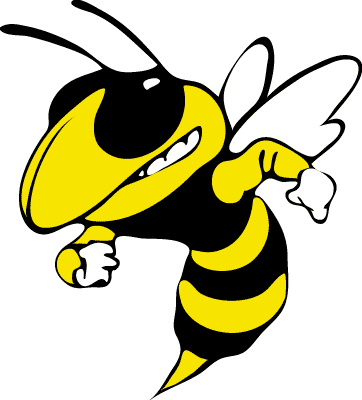 Calhoun boys 59, Trion 55
LAFAYETTE - Down two starters and facing a gritty Trion team, the Jackets had just enough to hold on for a win in the semifinals of the Medi-Thrift Pharmacy Christmas Classic at LaFayette on Friday.
The win puts Calhoun in the finals where they will face the winner of the Chattooga-LaFayette matchup which was played late Friday. The finals will be played at 8:30 p.m. on Saturday.
Calhoun (9-0) led by as many as 14 in the second half and nine in the fourth quarter, but Trion refused to go away, cutting the deficit to two  at 54-52 with under two minutes to play. But quick buckets by Jireh Wilson and Ray Reeves and a free throw by Wilson would extend the Jackets' lead back to seven which would prove to be enough.
"We still struggle to close quarters and games, and Trion tests you in all aspects," said Calhoun coach Vince Layson. "But at the end of the game today we handled the ball well and didn't turn it over and did the little things we needed to do to get the win."
Keyth Fightmaster led Calhoun with 13 points, including eight in the second half. Chandler Curtis added 12, Wilson scored 11 and Ray Reeves had 10. The Jackets were playing without starters Kaelan Riley and Austin Byrd. Riley is nursing a back injury, and Byrd was serving the first of a two-game suspension after being ejected from Thursday's opening-round game against Coosa for two technical fouls. Reeves and Chapin Rierson started in their place.
Layson said with Byrd and Riley out, it gives other guys the chance to step up in their place.
"I told them before the game that this is an opportunity for them to get some experience," said Layson. "When opportunity knocks, you've got to be there to answer, and they got a chance to show what they've got. Ray has stepped up the last two games for us, and Chapin stepped up tonight."
Rierson had nine points in the win. The game was tied at 8-8 after the first quarter before both teams picked up the scoring pace with the Jackets outscoring Trion 22-17 in the second quarter to take a 30-25 halftime lead. Calhoun then led 45-37 after the third quarter before a tight fourth period.
Ethan Young led Trion (6-2) with 16 points, 12 of those coming in the second half. Isaac Thomas had 13, and Kaleb Stoner added 12.
Calhoun will be trying to win their second tournament title in the past two weeks after taking home the first-place trophy at the North Murray Mistletoe Madness Tournament last Saturday. Layson said how his team has performed in these two tournaments will hopefully carry over into the second half of the region schedule which gets going next week.
"Basketball is a game of momentum," said Layson. "We want to finish this tournament with a win, and then carry that over into the region."