BOYS BASKETBALL: Indians hold on for win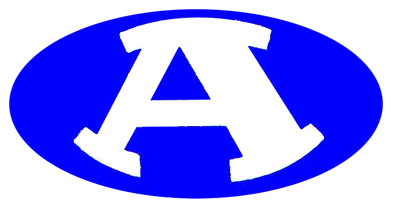 When the Indians can't get their towering duo of Jacob Booke and Clay Barnett going, it generally spells disaster for Armuchee.
Friday night was different for the Indians, when Brice Poole played big in the first two quarters, Booke came alive in the second half and Armuchee outlasted the Pepperell Dragons, 73-70, on the road.
"Brice Poole had a terrific first half and really carried us along," said Armuchee head coach Ray Tucker.
While Booke and Barnett combined for six points in the first frame, it was Poole's nine first-quarter points that kept the contest close, 15-14.
Three times in the quarter Poole snagged a rebound and followed it off with finishing on the offensive end for a quick two pointer, including a defensive rebound that he took coast-to-coast for a two at the buzzer.
The two teams played a more collective second quarter, moving the ball around and trading shots for most of the second quarter, with Pepperell taking a 33-30 lead into the half.
Behind a 16-point third quarter from Booke, the Indians stayed even with Pepperell for much of the quarter before eventually taking a 49-45 lead to close the quarter.
"Several people stepped up for us at different times," said Tucker. "I think we did a better job of looking for somebody open at times, getting some easy baskets around the rim."
The fourth was an eight-minute roller coaster for the Indians. After taking a 10-point lead with under five minutes to go, the Dragons came storming back to make it a one-point contest with seven seconds remaining.
"They made some shots, and we made some turnovers. To Pepperell's credit, they took advantage of our mistakes," said Tucker. "I thought we hung on at the end and did a good job of closing things out at the very end."
The Dragons fouled Blake Williams, sending him to the line for two. Williams missed both free throws, but Booke played big again, snagging the board and knocking down both free throws to make it a three-point game.
Pepperell threw the inbounds to Alex Rickman, who threw a desperation heave from half court that hit the back of the rim and clanged out as time expired.
"We needed a win very badly. We played very well our last two games up until the fourth quarter, then we just forget to score," said Tucker. "You score two points in one fourth quarter and four in another one, and you're not going to win too often. Tonight, we seemed to spread it out throughout the game. We had several kids score for us, and that's the type of team you have to have."
For Tucker, it wasn't just winning another game, but a region game that puts the Indians right back in the middle of the pack in 7-AA.
"I hope it's going to give us a real positive boost. We're going into our second go-round here on our region schedule," said Tucker. "Every game is important for seeding purposes. Just hope we can step from this to something better."
Booke had a game-high 24 points for the Indians, while Poole added 18 and Barnett chipped in 15. Rickman and DeSean Ware each had 18 to lead the Dragons.
With the win, Armuchee snaps a two-game losing streak and moves to (6-10, 4-5), with their next contest against Morris Innovative Tuesday night at home.
Pepperell drops to (6-8, 3-5) with the loss, and the Dragons will have an opportunity to bounce back Tuesday night at Coosa.
SCORING
Armuchee
Jacob Booke 24, Brice Poole 18, Clay Barnett 15, Blake Williams 10, Colton Stamey 6
Pepperell
Alex Rickman 18, DeSean Ware 18, Michael Legg 14, Kurtis Klemke 10, Dylan Brooks 8, Devin Collins 2