Boys basketball: Eagles fall on road in opening round of state tournament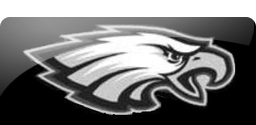 NORCROSS — The Coosa boys have relied on their defense to create offense this season.
On Wednesday night, the Eagles ran into a team — the top-seeded Greater Atlanta Christian Spartans — who employed that same strategy.
And the Spartans' defensive intensity played a key role in their 80-37 victory over Coosa in the opening round of the Class AA state tournament.
The Eagles (16-12) were held to 10 of 40 shooting (25 percent) with 14 turnovers over the first three quarters. GAC (25-3) advances to host Spencer in Saturday's second round.
Korley Grier scored 17 points for the Eagles. Christian McFather was the next highest Eagle with six points.
"We played hard on defense," GAC boys coach Eddie Martin said. "We held them to 37 points and they're averaging right at 65 a game, so we did a good job defensively. We made more turnovers than we needed to, but I think that's just nerves and bad decision-making. They're kids and I understand that. We'd been doing things really well and we don't need to start overthinking things out there."
With just two players and one reserve with state playoff experience, GAC had 15 turnovers of its own and led Coosa just 12-7 midway through the opening quarter. From there, the hosts cranked up the defense and went on a 25-3 run that turned it into a rout by the middle of the second quarter.
The Spartans made 27 of 46 field goals (58.7 percent) over the first three quarters.
GAC put four scorers in double figures, led by 17 points each from Collin Swinton and Cam Boyd. Swinton also had five assists and Boyd had four assists, three steals and made a game-high five 3-pointers.
The Spartans' size inside also was tough for Coosa to handle as Isaiah Wilkins (13 points, 10 rebounds, five blocks) and Justin Lewis (12 points, 10 rebounds) had big games. Tyler Hamilton contributed nine points off the bench.