BOYS BASKETBALL: Dragons fall to Murray County for second time this season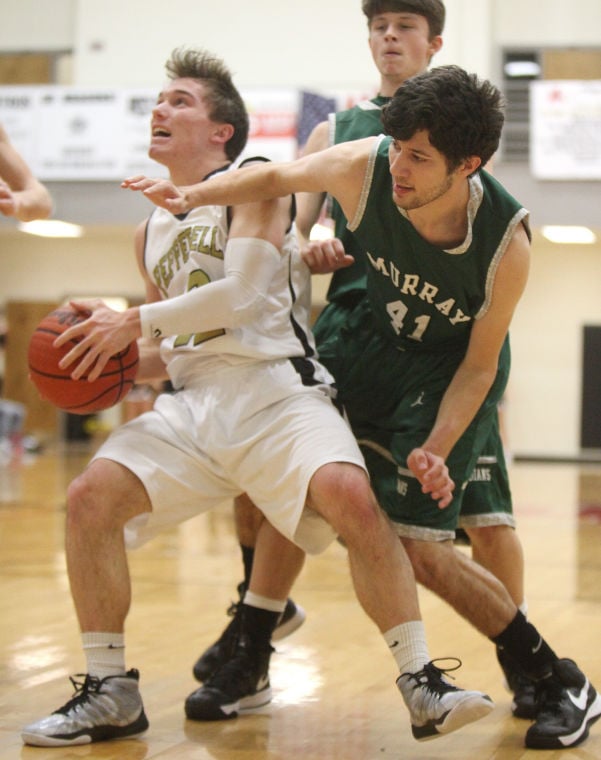 When it comes to Region 7-AA play, it seems that Murray County is Pepperell's Achilles' Heel.
The Indians have now accounted for both of the Dragons' two region losses after downing Pepperell, 58-41, in Lindale on Friday night.
After Murray County opened the game with a 7-0 run, the Dragons couldn't seem to find their shooting rhythm.
The issue wasn't getting to the basket, but getting the ball in it.
The Dragons missed their first seven field goal attempts of the game, catalyzing the early Murray County lead.
"From the get-go we had great looks at the basket, and the ball just didn't go in, and that's basketball. That happenes to you," said Pepperell coach Skip Matherly.
"We kept it up to a six or seven-point game pretty much through out, but we just could not get that one little run to get us feeling good about ourselves — and I think that was a lot of it. We never got to where we felt good about ourselves tonight."
After being outscored by the Indians 11-5 in the first quarter, the Dragons hung with Murray County in the second quarter in which both teams scored 13 points.
With a six-point halftime deficit, Pepperell looked poised for a late comeback, but couldn't surmount Murray County's early advantage.
"I think we got a little bit frustrated at (missing shots), and we had a couple of lapses that let (Murray County) pull away, and we just could never get back over the hump," said Matherly.
"There was a little bit of chess match in it, but the bottom line is, you've got to score some points, and we had good shots, but they just didn't go in tonight," said Matherly.
The Indians sealed their win in the fourth quarter by outscoring the Dragons 23-14, boosting their final lead to 17 – a very different score than when Pepperell fell at Murray County by just three points earlier this season.
"Tonight was way different from when we played them over there," said Matherly.
"You got to give Murray County a lot of credit too. They had a good game plan, and their kids played extremely hard, and they made the plays they had to make."
Leading the game in scoring was Murray County's Brady Todd with 18 points.
Kyle Henderson led the Pepperell scoring with 11 points.
After dropping their first-place standing in the region, the Dragons will be looking to atone to their loss when they travel to Calhoun tonight to face the Region 7-AA leaders — and for Matherly, the game can't come fast enough.
"Well, the great thing is that we turn around in about 16 hours and play again, so we don't have to wait a week or something to do this again, which I like," he said.
"We just have to put this behind us and come out and play our game tomorrow night. That's it — we just have to come out, play hard and play like we usually play, and we'll be all right."