Boys basketball: Devils finish strong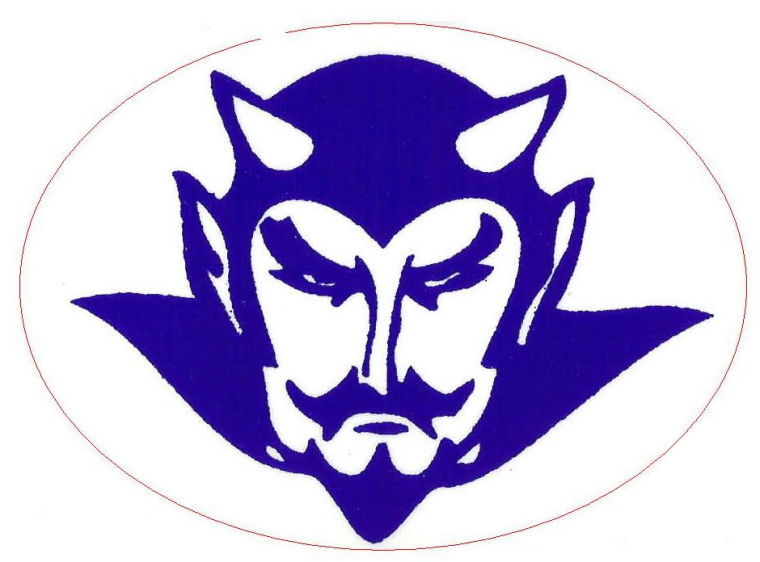 The Model Blue Devils knew what was on the line heading into their final regular season home game on Friday.
It was not only a crucial 7-AA game for the Blue Devils, but for their opponent Murray County as well.
The two teams were gridlocked in the middle of the 7-AA standings, but it was the Blue Devils that made sure their seniors went out with a win.
After a back-and-forth affair throughout the night, Model saved its best for last as the Devils outscored the Indians 23-10 in the final eight minutes to claim a 62-50 victory.
The win, along with Coosa's victory over Dade County, created a three-way tie for third place in the 7-AA standings between Model, Coosa and Murray County.
The final seedings and brackets will have to be determined at the 7-AA coaches meeting, which will take place today.
Depending on the tiebreakers, Model could finish as either the third, fourth or fifth seed.
Even though Model coach Jacob Travis doesn't know where his team lines up in the region tournament, he still likes his team's chances.
"The worst it could be is that we play Tuesday night and we have to win two to get in (the state tournament)," said Travis. "That's not a bad scenario."
If the Blue Devils (14-10, 8-6) fall to the No. 5 seed, then they will play Tuesday at 5:30 p.m. at Georgia Highlands. But if Model gets the third or fourth seed, then they will not play their first game of the region tournament until Wednesday night.
"(I'm) not really sure how it's going to work, but we're going to try to get better for Tuesday or Wednesday, whichever one it is once we figure it out," said Travis.
With 7-AA being so competitive all season, and with any team being able to take down another on any given night, Travis said it was "fitting" that it come down to a tie breaker to decide the final spots.
"I've never really understood how you toss a two-sided coin between three (teams)," Travis added with a smile, "but we'll figure it out (this) morning."
Leading Model to the tough-fought victory was the duo of Davy Fisher and Robert Pearson. Fisher scored a game-high 20 points, and Pearson hit five 3s and finished the night with 19 points.
Model has only two seniors, Nakia Watkins and Cole Oliver, and they both reached the scoring column by putting up four and three points, respectively.
The Indians took a slim 40-39 lead into the fourth quarter, but that's when the Devils really turned it on.
"Murray is a gritty team, and they went on a run in the third quarter and I thought defensively we did a great job after that run," said Travis. "It felt like it stayed at 40-39 in their favor forever, but then we got on good run and we offensively executed in the half-court."
Seeing his Blue Devils, who are mainly made up of underclassman, take control in the fourth quarter was a good sign to Travis that his team is growing up.
"That was great," said Travis. "Against a good defensive and gritty offensive team like (Murray), it was good to see us grow up in half-court game and hit some shots when it mattered."
boys: Model 62,
Murray County 50
MURRAY COUNTY (50)
Jacob Sturgill 17, Brady Todd 16, Contreras 4, C. Romero 6, J. Romero 2, Matthews 5.
MODEL (62)
Dean 3, Hall 4, O'Neal 1, Robert Pearson 19, Oliver 3, Saxton 8, Watkins 4, Davy Fisher 20.
Murray Co. 12 18 10 10 — 50
Model 12 18 9 23 — 62
3-Pointers — Murray County 4 (Sturgill 4); Model 8 (Dean 1, Pearson 5, Oliver 1, Fisher 1). Free throws — Murray County 8-9; Model 14-23. Records — Murray County 13-12, 8-6; Model 12-10, 8-6.