Boys basketball: Chattooga quickly registers tourney's first upset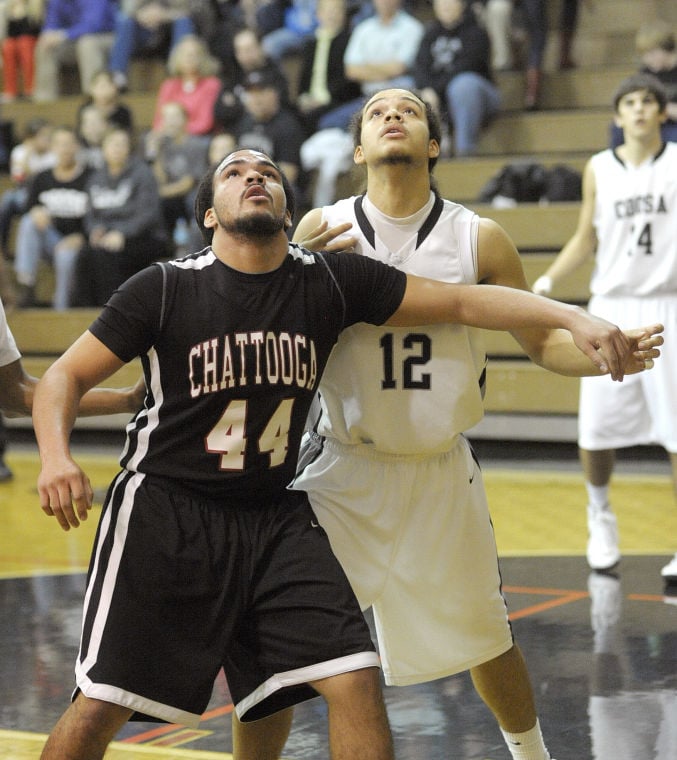 It didn't take long for the 7-AA tournament to see its first upset.
The No. 8-seeded Chattooga boys will continue their run in tourney after a surprising 81-65 win over No. 5-seeded Murray County on Tuesday at Georgia Highlands.
Chattooga — which was led in scoring by Ronnell Sims' 32 points — will play Coosa tonight at 5:30 p.m. in the quarterfinals. 
Chattooga head coach Torey McDaniel said the win over Murray was just what the team needed.
"We just wore them down," McDaniel said. "We fought and played in press all night and we wore them down in the third and fourth quarter. We're pretty well conditioned and we play nine to 10 guys. "And I figured if we kept pressure on their real big guys that eventually something was going to have to break."
McDaniel praised the play of freshman Travell Bankston, who came off the bench, along with Nigel Dickerson (23 points) and Darius Floyd. He felt the entire team made a contribution whether it showed up on the stat sheet or not. 
"It was a complete team effort," he said. "I had guys come off the bench and get playing time... it was huge for our guys tonight."