BOYS BASKETBALL: Calhoun boys overcome obstacles to face Vidalia Indians in Columbus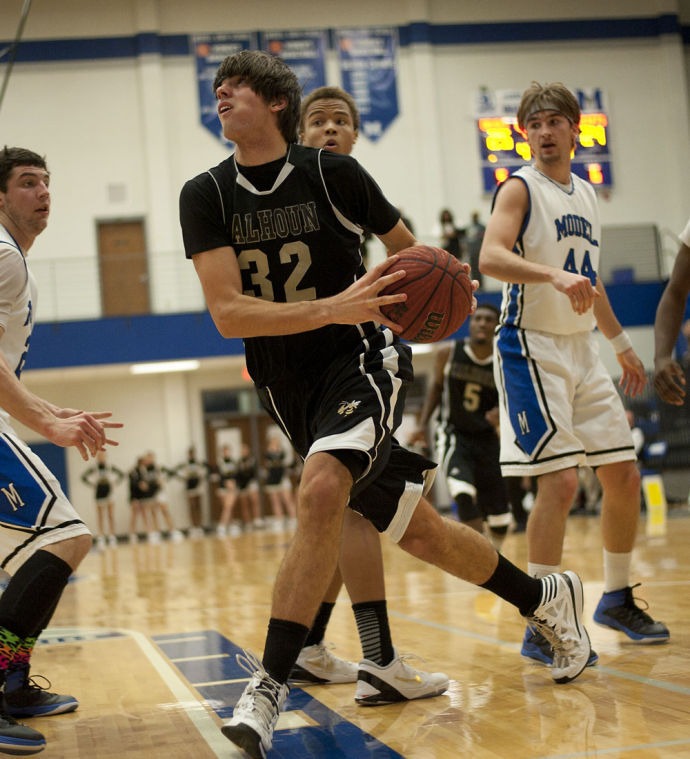 The Calhoun Yellow Jackets have overcome every obstacle that's faced them this season. Now, they'll have to overcome possibly their biggest hurdle when the Yellow Jackets (25-2) face off against the Vidalia Indians (30-0) tonight at Columbus State at 8:15 p.m.
Calhoun is coming off an emotionally-charged victory over their Region 7-AA foe Coosa Eagles. They beat Coosa for the fifth time this season, handing the Eagles exactly half of their losses for the year.
The Yellow Jackets were clicking on all cylinders Thursday night and finally had to overcome some adversity down the stretch. They'll play a Vidalia team that hasn't faced any of that this season.
The veteran Indians haven't been challenged, with their closest contest being a 15-point victory back in December. They're a high-scoring team that has to be thrown off early. Calhoun might just be the team to do that.
Boasting a team where literally any player from the starting five can lead Calhoun in scoring, the Yellow Jackets understand what it means to be here.
"This is Calhoun's third trip to the final four after going in 2001 and 2002," said Calhoun head coach Vince Layson.
"Calhoun's got some great basketball history, and it's good seeing us back where we used to be."
For the Yellow Jackets, it won't just be about getting back to the final four. They'll go into tonight's game with confidence at an all-time high.
"Win it," said Jireh Wilson.
"We want to win it all."