BOYS BASKETBALL: Bradley scores 22 points to lift Eagles to semifinals of 7-AA tournament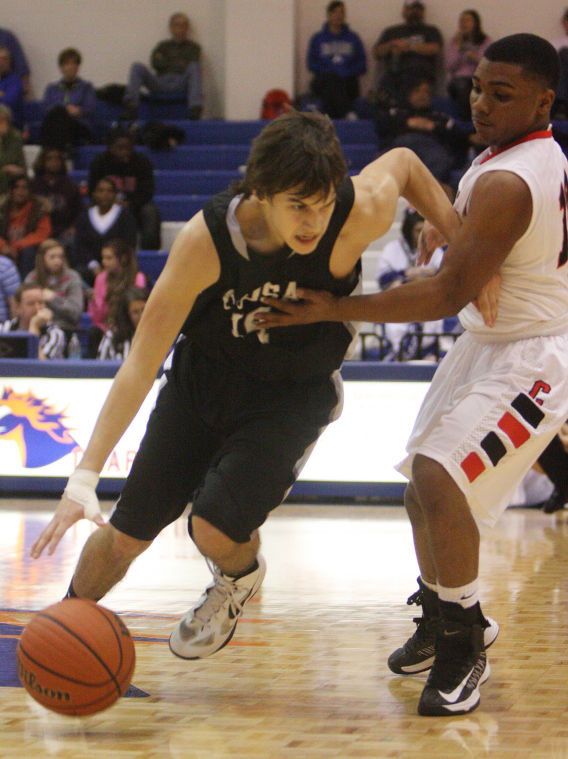 There is expected to be a boatload of unpredictably this week as the Region 7-AA boys tournament unfolds at Georgia Highlands.
But on Wednesday night, the Coosa Eagles took it upon themselves to make sure there was at least a semblance of stability.
With Isaac Bradley producing 22 points, the No. 4-seeded Eagles downed No. 8-seeded Chattooga, 68-51, and ended the Indians' hopes of making a Cinderella run through the tournament.
The victory sends Coosa (16-9) into Friday's semifinals against top-seeded Calhoun, and guarantees the Eagles of a spot in the state tournament.
"It feels good (to advance)," said Bradley. "It was either win or go home."
When asked which emotion the Eagles were feeling — relief or excitement — Bradley smiled and said, "A little bit of both."
Understandably so.
They were facing a feisty Chattooga team that had upset No. 5-seeded Murray County in the first round on Tuesday.
And early on, it looked as if the Eagles might be in danger of suffering a stunner, too, when they owned a 28-22 lead with three minutes left in the second quarter.
But Coosa built some breathing room by putting together a quick 7-0 spurt to take a 35-22 lead.
Christian McFather ignited the surge with a 3-pointer and he followed that with a steal and a lay-up. Korley Greir capped the run with a basket in transition.
After Chattooga scored the first two points of the second half, Coosa strung together another quick run by reeling off nine straight points, including a 3-pointer by Calean Carter and layups by Greir and Tavaris Wilson.
Suddenly, it was 44-25, and the Eagles stayed comfortably in front from there, as they used their depth to keep fresh players on the floor throughout the second half.
"The people that came off the bench put up big numbers," said Bradley.
Chattooga (4-20) was led in scoring by Ronnell Sims, who finished with 17 points and was the lone Indian to reach double figures.
Coosa coach John McFather, like several other coaches in the region, said he felt like this week's tournament was essentially wide open, which caused him to be concerned about Wednesday's do-or-die situation.
But the Eagles passed the test.
"This region has been close (all season)," said Coach McFather, "and we feel blessed to come out tonight and beat a hard-nosed Chattooga team.
"It's been a goal all year long to put ourselves in the state tournament," said Coach McFather. "Now we'll start (trying to reach) our other goal — to win a region championship."