BOYS BASKETBALL: After big third-quarter rally, Darlington's energy level sinks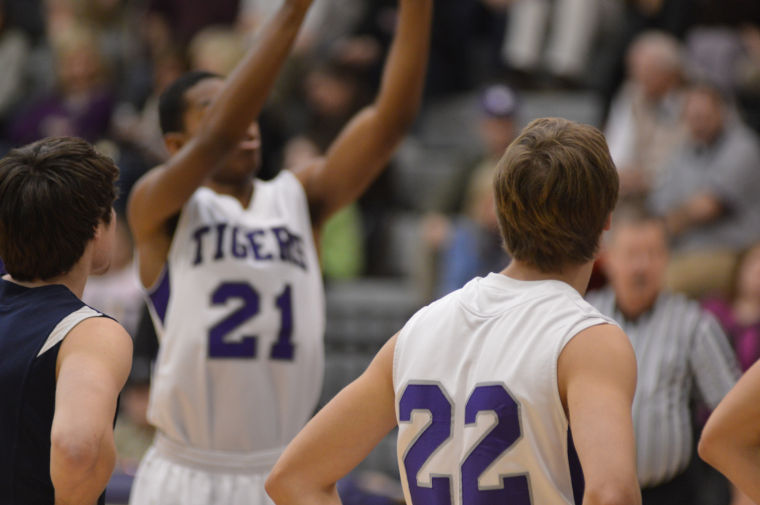 After squeezing past two Region 6-A/A opponents in a row, the Darlington Tigers couldn't pull off a third straight victory despite a frantic second-half comeback.
Hosting Gordon Lee at the Huffman Center on Saturday, the Tigers were downed, 59-49.
The Tigers were up by four midway through the first quarter, but the Trojans quickly erased that lead with a 14-0 scoring run.
Gordon Lee then went on to outscore Darlington 17-6 in the second quarter, and left the half with a comfortable 35-18 edge over the Tigers.
But Darlington made sure the Tojans didn't get too comfortable.
In a strong third quarter performance, the Tigers dug their way out of the 17-point halftime deficit by outscoring Gordon Lee 24-6, putting themselves just a point behind the visitors, 43-42.
A basket from Jeremiah McClure at the beginning of the fourth quarter reclaimed the lead for Darlington, and they held onto it until back-to-back 3-pointers from Gordon Lee's Samuel Welsh and Daniel Brooks erased it.
From there, the Trojans stalled to seal the win, giving Darlington no time to dig back.
"We caught up at the end of the third quarter, but the fourth quarter is where you need to pull back on that energy that's stored in there, but we didn't have anything stored," said Darlington coach Tim Garrett.
"I told (the team) that in the third quarter we came out of the hole, but any time you dig a hole like that for not playing hard and not executing, then you're going to spend the majority of your energy just trying to get back even, and that's exactly what happened.
"With this young team, I'm just hoping that they will learn from that, and that we have to play four quarters."
Helping dig Darlington out of that hole was Seth Little, who scored 10 points in the game, eight of which came during the third-quarter comeback.
The game's leading scorer was McClure who posted 19 on the night, followed by Hackett Shifflett who had 13.
Gordon Lee's leading scorer was Brooks with 17 points.
As far as not play up to par, Garrett noted that a lack of energy played a big part in Saturday's loss.
"My guys play hard, and we've gotten better in the last week or so, and we won two of the last three games," Garrett said, "but my kids are also tired, because we have a lot of events going on at the school that the entire student body takes part of.
"We just didn't have that energy. We have to take advantage of every situation, so that means we have to come in there rested and with a lot of energy, and we have to execute."
Darlington will be looking to execute for a win Tuesday when they host 6-A/A opponent Mt. Zion.