BASKETBALL: GSD wins on last-second 3-pointer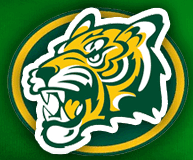 The Georgia School for the Deaf girls' basketball team came away with a close 42-39 win against Tennessee School for the Deaf on Saturday in Knoxville, Tennessee.
The Lady Tigers (15-4) were leading by nine points with a minute and a half left to play when Tennessee scored three quick 3-points to tie the score at 39.
Zariah Clay then hit a 3-pointer for GSD as time expired to seal the win. Clay finished with nine points.
Chynah Johnson led the Lady Tigers with 27 points.
GSD will next face Atlanta Jewish Academy on Tuesday on ton the road.