BASKETBALL: GSD opens season with big performances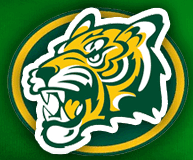 The high school basketball season got officially underway for the Floyd County area this weekend as the Georgia School for the Deaf's teams hosted two opponents to start their schedule.
GSD hosted Gaylesville (Ala.) on Friday night and the Alabama School for the Deaf on Saturday in Cave Spring.
Against Gaylesville, GSD's girls opened the season with a close loss to the Lady Trojans, 46-39. Chynah Johnson led the home team with 23 points while Jordan Hall added 10.
In the boys' game, the GSD Tigers came out strong for the early-season showdown but lost 69-50 to Gaylesville. DeMarco Brown scored 29 points to pace GSD and Jeremiah Green had 17 on the night.
The first win of the season for GSD came Saturday against the Alabama School for the Deaf as the Lady Tigers gave a team effort in a 38-8 victory. Johnson, Hall and Zariah Clay each scored 12 points for GSD.
Brown came out on top for GSD again in the boys' game against ASD as he scored another 29 points, but the Tigers were unable to match his momentum and ASD came away with the 60-29 win.
The Lady Tigers (1-1) and Tigers (0-2) will next play Tuesday when they host the teams from the Atlanta Area School for the Deaf.