BASKETBALL: Big 3rd period propels Phoenix to 3rd-place finish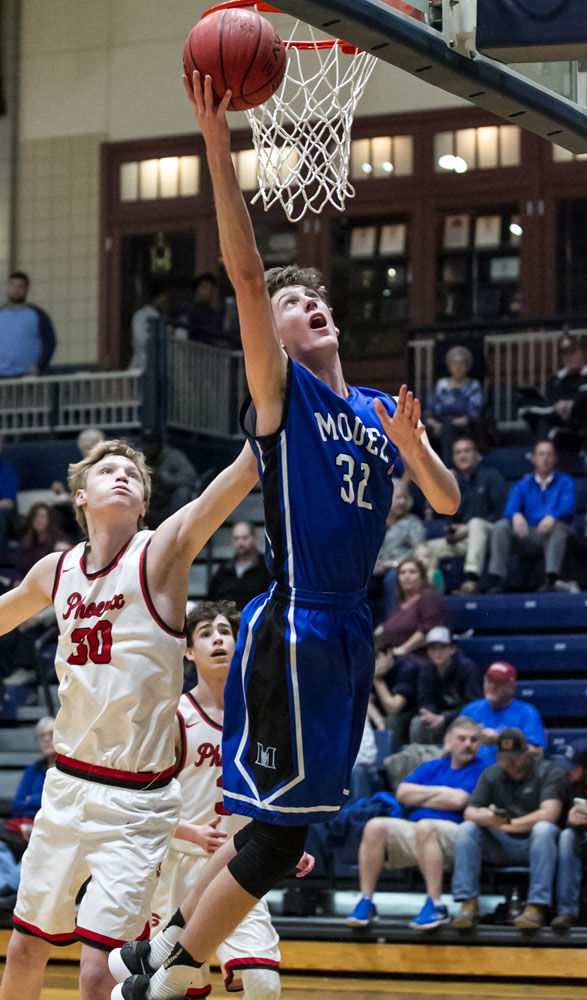 A close halftime lead for Sonoraville got a big boost from the Phoenix in the third period as they went on to defeat Model 63-51 in the boys' third-place game of the Rome News-Tribune/Seven Hills Rotary Christmas Tournament.
Sonoraville outscored Model 18-0 in the third quarter of Friday's game, turning a 29-26 lead at the break into a 47-26 advantage heading into the fourth.
The Blue Devils (3-5) tried to take back some momentum in the final eight minutes, winning the final period 25-16, but it wasn't enough to overcome being shut out in the penultimate quarter.
"Any time you play that well defensively it leads to easy opportunities on the offensive end," Sonoraville coach Brent Mashburn said of his team's effort in the third quarter. "Any time you can come back after halftime and put the game out of reach like that in the third quarter is good."
Sonoraville (10-1) ends its first appearance in the annual tournament with a 3-1 record. The Phoenix lost their first game of the season in the semifinals Thursday against Rome, and Mashburn said he was glad to see his team bounce back.
"We've gotten off to such a good start to the season, so suffering our first loss, in my mind, you wonder how they're going to respond," Mashburn said. "Then I saw that our energy was very good and we were knocking down shots."
Sonoraville was led by Wil Walraven, who finished with 20 points. The senior was also named to the all-tournament team. Coming up behind Walraven was Chris Rush, who had 13 points, and Lucas Brooks, who added 10.
Model, meanwhile, was paced by Jackson Lively's game-high 24 points, 17 of which came in the fourth quarter as he ended the Blue Devils' scoring drought and went 7-of-7 at the line. He was also named to the all-tourney team.
Justin Roberts and Tanner Bethune each added six for Model. Roberts ran into foul trouble midway through the third and fouled out with 3:40 left in the game. Bethune got his points on a pair of 3-pointers.
Neither team got into a good groove early on, with Sonoraville finishing the first period up 19-11. Model found some success beyond the arc in the second period as Lively, Bethune and Cameron Loggins all hit 3s and Lively made both free throws with three seconds left to pull the Blue Devils within three.
Walraven hit back-to-back shots in the third to put Sonoraville up 36-26, and Rush then went on a personal 9-0 run over the next 3:53.