BASEBALL: Upsets abound in first round of Class A public school tournament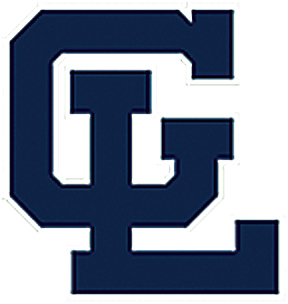 For folks who like underdogs, the first round of the Class A public school state baseball tournament was just what the doctor ordered.
Five of the top eight seeds in the 16-team field went down to defeat in their opening series, and the Gordon Lee Trojans might just be the biggest benefactor of all.
Fifth-seeded Gordon Lee was staring at the possibility of just one home series, followed by as many as three lengthy road trips should they advance through the brackets to the state finals.
But that all changed on Monday.
The Trojans, after sweeping a doubleheader from 12th-seeded Irwin County, will be back in Chickamauga this week to host 13th-seeded Turner County after the Rebels took out fourth-seeded Baconton Charter.
Turner split a doubleheader on Friday, then took Game 3 on Monday after Saturday's tiebreaker was suspended by rain in the eighth inning.
More potential good news for Gordon Lee came later on Monday when top-seeded Emanuel County Institute was upset by 16th-seeded Lincoln County in Game 3 of their series.
Lincoln County will now play a quarterfinal series at ninth-seeded Treutlen, who swept eighth-seeded Clinch County in the first round.
That means Gordon Lee would host the state semifinals, should they knock off Turner County.
A few miles south, 11th-seeded Trion also received the gift of a home series.
The Bulldogs took down sixth-seeded Hawkinsville with a road sweep, and now will play at home this week after 14th-seeded Jenkins County swept third-seeded Schley County.
Should Trion take of Jenkins County, the Bulldogs will go on the road again to play at either second-seeded Charlton County or seventh-seeded Johnson County.
Johnson County needed three games to get past 10th-seeded Miller County in round one, while Charlton County swept 15th-seeded Marion County.
Only two higher-seeded teams were upset in the Class A private school playoffs. Sixth-seeded Brookstone was beaten by 11th-seeded King's Ridge Christian, while seventh-seeded Savannah Christian was ousted by 10th-seeded Providence Christian, the defending Class A champions.
Quarterfinal series will pit eighth-seeded Holy Innocents' at top-seeded Eagle's Landing Christian Academy and fifth-seeded Darlington at fourth-seeded First Presbyterian Day.
The bottom half of the bracket will see third-seeded Mt. Paran Christian play host to Region 6 rival King's Ridge, while Providence will travel to second-seeded George Walton Academy.
Region 7 champion Pepperell is the only team still alive in the Class AA brackets, and the Dragons still have work to do to advance to round two as Pepperell will take on Greater Atlanta Christian today in Game 3 of their series.
Coosa was swept by Wesleyan, Calhoun was swept at Lovett, and Model was swept by Westminster in the first round.
Half of the teams from Region 5 moved on in the Class AAA playoffs. Region champ Cartersville swept past Morgan County, while Ringgold broke out the brooms against Jackson County.
Adairsville and Sonoraville both lost in two-game sweeps to North Oconee and Franklin County, respectively.
Northwest Whitfield, champions of Region 7, are scheduled for Game 3 of their series with Grady today at 5:30 p.m. Cass already advanced with a sweep of Columbia, but they are the lone Region 7 teams left in the Class AAAA field.
Heritage was swept by Redan in the first round, while River Ridge was swept by Marist.