BASEBALL: Rockmart's Fennell signs with Alabama Southern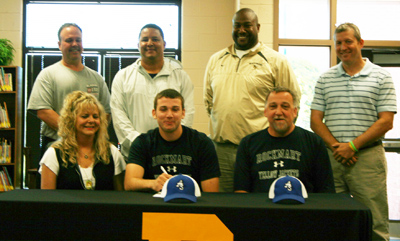 Rockmart High School senior Tritt Fennell signed with Alabama Southern on Monday to continue his baseball career. The signing took place in the media center at the high school.
Fennell, a multisport standout at Rockmart, will be playing with the Alabama Southern Eagles, a community college located in Monroeville, Ala.
Alabama Southern participates in the Alabama Community College Conference. They play against teams such as Faulkner State, Wallace State and Bishop State.