BASEBALL: Pepperell hopes to maintain momentum against Jeff Davis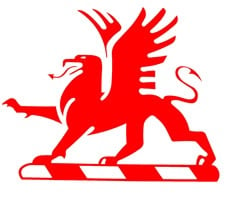 The Pepperell Dragons' baseball team didn't have much trouble on their way to the Elite Eight. 
The team hopes they can keep their momentum going as they play another series at home — this time against Jeff Davis, the No. 2 team out of Region 2-AA.
Today's action begins with a doubleheader at 1 p.m., followed by a third game if necessary Wednesday.
"We're feeling pretty good," said Pepperell coach Wright Edge. "The sun's shining, the birds are singing and the bats are jumping. We feel really good. We finished up practice on a good note."
Jeff Davis has some momentum going as well.
The Yellow Jackets have won six straight games and 10 of their last 11 matchups. However, Edge is more concerned with how his own team plays.
"We did a scout report on them, but the big focus is on us," said Edge. "We'll protect against whatever they do, but the rest is what we do."
The Dragons' momentum just keeps building as the season goes on. The Dragons' lost one game in the first round of the state tournament, a 6-1 loss to GAC, but the Dragons hadn't lost since a 5-3 loss to Rome in early March.
Pepperell has an advantage playing at home, and Edge is glad to see his team playing the final parts of the season in Lindale.
"Not only are we playing in front of a home crowd, but we're getting a chance not to travel," said Edge. "No matter what happens, the seniors will end their season on this field."