Baseball: Pepperell falls to Westminster in semifinals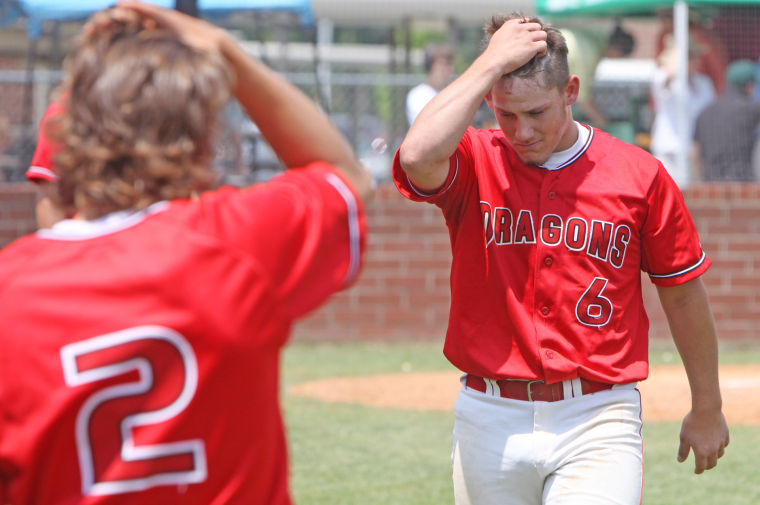 The hits were there, but the timely hits weren't.
That was the story of Pepperell's 5-1 season-ending loss to Westminster in Game 2 of their Class AA Final Four series.
Tuesday's loss — which came after the Dragons were the victims of a no-hitter during a 1-0 loss in Game 1 on Monday — allowed the Wildcats to sweep the series and advance to host the winner of Lovett and Benedictine in the state finals.
The loss marked the end of Pepperell's fruitful season that featured a Region 7-AA championship, a 19-game winning streak — interrupted only by a loss in the first round of the Class AA tournament — a six-game streak in the playoffs and a 30-4 overall record.
"(This season) was phenomenal," said Pepperell coach Wright Edge. "I hate to see it end.
"These kids were a joy to be around. All the kids from the bench to the field — it was just a great bunch to be around."
Led by a strong group of seniors, the Dragons fired up the Pepperell fan base, and created statewide attention, over the past few months, and then validated their season with the deep playoff run.
"What makes it fun is to be around these types of kids that you can have some fun with too," Edge added.
"It's not just baseball. There are hopefully some life lessons that they've learned. It was just a great experience."
The Pepperell offense collected six hits and left seven on base, showing that the loss was a matter of timing, in contrast to the Game 1 no-hitter that saw the Dragon offense struggle.
Tyler Smith, Evan Ashley, Bryce Adams, Nick Williams, Caleb Jackson and Bradley Adams had a hit each.
"I thought we definitely hit the ball better than (Westminster) did this game," said Edge, "but they were right there at it. They are a very good defensive team."
Pepperell saw momentum early in the game with pitcher Nick Williams giving up no hits in the first two innings.
The third inning saw a Westminster shift as a hit, a walk and a hit batsman put three Westminster runners on base to catalyze two runs, giving the Wildcats a 2-0 edge.
Pepperell answered in the fourth when an RBI double by Bradley Adams put Pepperell on the board and sliced the deficit to 2-1.
The Wildcats, however, stretched their lead by scoring a run in each of their last three innings to register the 5-1 win.
Williams gave up five hits, walked four and struck out one in the loss.
The series loss marks the first time Pepperell has lost two games back-to-back all season
"(Not giving up) has been pretty much what they've done all season," added Edge about his team. "That's one thing we can say about this group.
"This senior class has really done a good job of starting a legacy and building a great foundation, hopefully making those younger guys eager to do this again very soon."
The Pepperell roster includes nine seniors who will graduate off the roster this year. The Dragon seniors are Smith, Bryce Adams, Bradley Adams, Williams, Ethan Simms, Eric Vaughn, Jackie Harwell, Jackson and Jesse Gregory.
"They meant so much as far as building a foundation — and what an enjoyable experience they've been as a group," said Edge of his senior class. "They've been together for so long, since they were little kids, and just coming up together means a lot. It was a great experience for them."
Edge said that the foundation his team laid this year makes him hopeful that Pepperell will make more deep runs in the playoffs like this in the near future.
"We have about a week and a half off, and we'll start some summer baseball with these guys who will be our future."
Westminster will host the Class AA state finals — against either Lovett or Benedictine — in a best-of-three series that is slated to start Saturday.
Lovett and Benedictine split a doubleheader on Tuesday and will play Game 3 of their semifinal series today.