Baseball: Pepperell completes undefeated run through 7-AA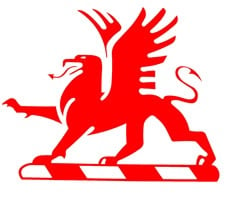 Pepperell wrapped up the Region 7-AA title on Tuesday with a win over Chattooga, but they still had some motivation going into Thursday's visit to Calhoun.
They were looking to finish off an undefeated region record and a sweep of perennial region front-runner Calhoun.
And that's exactly what they did to the tune of an 8-1 victory.
"This means a lot because of how hard the kids have worked for it," said Pepperell coach Wright Edge. "We reached the goal of a region championship, and now we reached the goal of going undefeated in the the region. As a coach, it feels good. I'm just enjoying this along with them."
The Dragons (22-2, 14-0) took control in the second inning with a six-run frame. Nick Williams and Bradley Adams had the big blows in the inning with a three-run homer and two run homer, respectively.
"That inning was huge, and it was huge to do a lot of it with two outs," said Edge. "That's what we've been preaching to them all year is two-out hitting and it was big tonight."
The Dragons added two insurance runs in the sixth. Williams finished with three hits and four RBIs in all to go along with a complete-game performance on the mound. He went all seven innings and allowed just one run on seven hits while striking out six.
Jackie Harwell had two hits, including a double, and an RBI and Bryce Adams had two hits and an RBI for Pepperell.
Calhoun (17-7, 11-3) had a tough time getting anything going offensively, managing just one run, which was driven in on a double by Avery Johnson. Johnson and Nate Green each had two hits.
"Pepperell is a quality team, and it's when you get down early to them," said Calhoun coach Chip Henderson. "And we didn't do ourselves any favors not making some plays we could have."
The Jackets' loss coupled with Coosa's win over Murray County on Thursday makes Calhoun the No. 3 seed from 7-AA for the state tournament meaning they will be on the road in the first round. Pepperell is the No. 1 seed, and Coosa is the No. 2 seed, and they will both host first-round series.
Pepperell and Calhoun finish off the regular season with non-region contests today. The Dragons host Gordon Central, and Calhoun hosts Boyd-Buchanan (Tenn.).