Baseball: Pepperell closes regular season with 19th straight win as seniors shine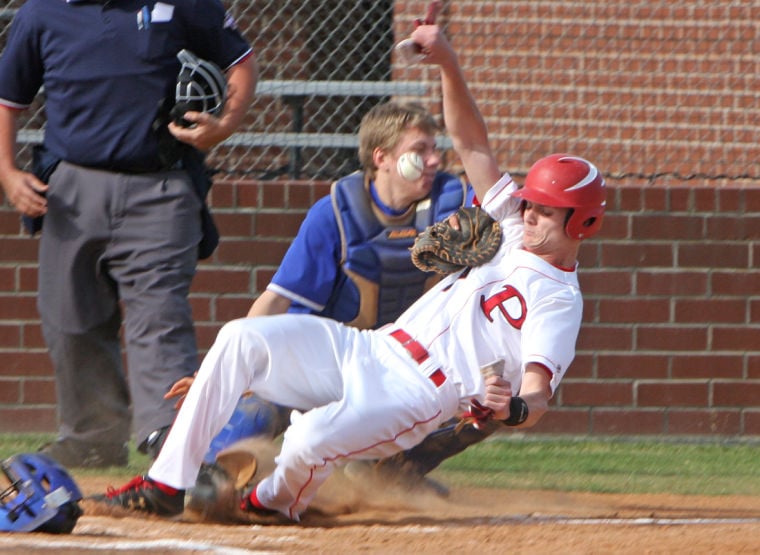 With their 15-0 non-region victory over Gordon Central on Senior Night in Lindale, the Pepperell Dragons extended their winning streak to 19 games and further boosted their momentum as they head into the state playoffs next week.
The lopsided, four-inning game — which was the regular-season finale for Pepperell — featured 18 hits from the Dragons, and, fitting with the occasion, every hit can be attributed to one of the nine Pepperell seniors.
Tyler Smith, Bryce Adams and Nick Williams led the way with three hits each, and the threesome combined for seven RBIs for the Dragons.
Smith went 3-for-3 with a double and two RBIs, Adams went 3-for-3 with two doubles and two RBIs, and Williams went 3-for-4 with a triple and three RBIs.
Ethan Simms, Eric Vaughn and Jackie Harwell each had two hits.
Simms went 2-for-3 with an RBI, Vaughn went 2-for-2 with a double and Harwell went 2-for-4 with two RBIs and a double.
Caleb Jackson and Bradley Adams each went 1-for-2 and added an RBI, and Jesse Gregory went 1-for-3 with a two-run double.
Gregory also earned the win by pitching all four innings, giving up just two hits and striking out three.
The Dragons now own a 23-2 overall regular season record.
They will host No. 4-seeded GAC on Friday in the opening-round of the Class AA state playoffs. The series begins with a doubleheader on Friday, with the first game slated for 1 p.m.
If a third game is necessary, it will be on Saturday.