BASEBALL: Gordon Lee roughs up Irwin County in first round of state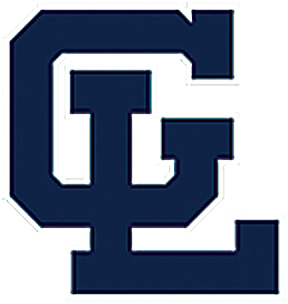 CHICKAMAUGA - If Friday night was indeed the last time Gordon Lee will play at home this season, the Trojans' seniors can look back and know that they left their mark at Claude Hendrix Field.
And the Irwin County Indians were the team that the Trojans left that mark on.
Gordon Lee, the No. 5-seed in the 16-team Class A public school state tournament field, walloped the visiting Indians, 12-1 and 17-0, to sweep the best-of-three opening round series.
"Honestly and truly, I had butterflies before the game," Gordon Lee head coach Mike Dunfee said. "I was a little nervous about how we would come out after a (seven-day) layoff."
Dunfee didn't have to stay nervous for long.
After giving up a run to the No. 12-seed Indians in the top of the first inning of Game 1, the Trojans tied the game in the bottom half of the inning on a Tanner Sexton RBI-double, then erupted for seven runs in the bottom of the second to blow the game open.
Cody Wilson and Connor Coakley each had a two-RBI hit in the inning, while Adam Vandiver, Bay Wright, and Jake Rogers collected single RBIs in the frame.
Wilson plated a run in the third on a sacrifice fly, and three more came home in the fourth. Starting pitcher Branton Phillips helped himself by mashing a two-run home run.
Phillips worked four innings to get the win. He gave up just two hits while striking out four. Zack Cobb worked a 1-2-3 inning in the seventh.
Gordon Lee had six extra-base hits in the game. Vandiver, Coakley, and Wright also doubled, while Daniel Brooks tripled to go with Phillips' round-tripper.
Clay Paulk took the loss for the Indians. He gave up five earned runs on six hits and a walk and was pulled before recording an out in the second inning.
In Game 2, the Trojans, playing as the visiting team, got an RBI-double by Wright in the first inning, and Coakley swiped home on a double steal later in the inning to stake starter Conard Broom to a quick 2-0 lead.
Gordon Lee's offense was silenced by Irwin starter Cody Mixon for the next two innings, but things would change dramatically in the fourth as the Trojans batted around twice and exploded for 15 runs in the inning.
Eleven straight hitters reached base at one point and a total of 20 hitters came to the plate. Phillips had three RBIs on a single and a double, Wright knocked in two runs with a single, and Coakley personally accounted for five of the runs. One scored when he was hit by a pitch with the bases loaded, and he later cleared the bases with a grand slam in his second trip to the plate.
"I knew we had that kind of (offensive) capability in us," Dunfee said. "We have a lot of tough outs in our lineup. One through nine, there isn't too much drop off, so I feel really confident in our hitters."
Broom was his usual sharp self. The sophomore struck out seven hitters in just four innings and was a strike away from a perfect game before Irwin's Austin Phillips broke it up with a two-out single in the bottom of the fourth.
"Hopefully we're getting hot at the right time because this is it. This is the post-season," Dunfee added. "This is what you work all off-season and all season for, and the kids responded well. Hat's off to them because they came ready to play today.
"But that was just stage one, and we've got three more stages. We can't get to that final game without going through round two. Whoever and wherever it is, we just have to stay humble and stay hungry."
The opponent and location of Gordon Lee's quarterfinal series has yet to be determined after No. 4 seed Baconton split with No. 13 Turner County on Friday. Turner won the first game, 9-6, but fell in the nightcap, 17-9.
Gordon Lee will either travel to Baconton or host Turner County in the next round. The series will begin with a doubleheader next Wednesday.