BASEBALL: Pepperell, Westminster game moved to 4 p.m. today due to wet field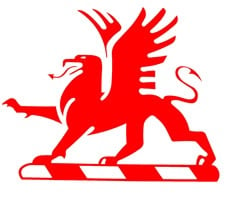 Update: The Pepperell baseball today will host Westminster today at 4 p.m. in the first game of their best-of-three Class AA semifinal series.
The series will continue on Tuesday at 1 p.m., with a third game, if necessary, scheduled for roughly 3:45 on Tuesday.
The teams were originally scheduled to play a doubleheader today at 1 p.m., but had to make the change to a single-game today -- with the later starting time -- due to the heavy rain that saturated the field this weekend.
Today's Final Four Class AA matchup between Westminster and Pepperell — both No. 1 seeds — is sure to be competitive.
The best-of-three faceoff will start with a doubleheader today at 1 p.m. at Pepperell.
If a third game is necessary, it will be played Tuesday.
The Westminster baseball team has outscored its Class AA state-tournament opponents 54-9 in the first three rounds, proving their high-power offense.
But the Wildcats haven't yet met the challenge of Pepperell's reliable pitching which has completed 12 shutouts this season and has averaged nine strikeouts per game in its 6-1 tourney run.
Pepperell coach Wright Edge said his team is ready to step up to the challenge.
"Our guys have been doing well all through the season," he said over the phone with the Rome News-Tribune on Friday night. "They've rushed up to every occasion several times.
"They've done a good job with throwing strikes and our defense is pretty strong too. I think it's going to be a good series."
The Dragons are coming on the heels off an explosive win — punctuated by two clutch homeruns by Caleb Jackson — allowing them to sweep their quarterfinals series against Jeff Davis to advance to the Final Four.
Meanwhile, Westminster has completed three easy sweeps in a row and are the No. 1 seed from the stout 6-AA.
"Every team gets better with every step we take in the state playoffs," said Edge.
But despite the Wildcats — who own a 24-8 record — thrashing through their state-tourney opponents, No. 1-ranked Pepperell might be Westminster's first real challenge in the playoffs.
The Dragons have won 25 of their last 26 games, their most recent loss being to GAC in Game 1 of the first round of the state tournament.
Pepperell will stand behind its handy pitching and productive hitters to continue their momentum to the state finals — which the Dragons will host if they advance.
"Every team is getting better as we play them," said Edge, "so we got to still control what we can control and play our baseball.
"We'll keep hitting well and keep throwing strikes and just play the baseball we've been playing."