Baseball: Dragons slated to play decisive game today after postponements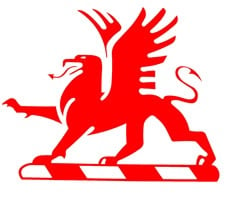 By Angela Powers
Sports Writer
"If weather permits" has been the phrase of the last few days for the Pepperell baseball team.
Pepperell's game with GAC to decide the winner of a best-of-three first-round state playoff series got rescheduled initially from Saturday to Monday and was postoned further on Monday to today at 4 p.m., due to the ceaseless rain.
Pepperell hosted the series doubleheader on Friday and lost Game One, 6-1, but came back to win Game Two, 4-3, to keep their season alive.
With the everything-on-the-line feel that comes with the postseason – and especially with Pepperell's upcoming decisive game — the Dragons are having to take a step back and do some waiting for the weather.
Pepperell coach Wright Edge said the wait is making him and his team a little impatient for the decisive game.
"I'm ready to play," he said in a phone interview on Monday.
Edge did point out, however, that the wait at least gives his pitching staff a good break before the big game.
"I guess the only plus is having pitching (rest)," he said. "But for our bats, I'd like to keep playing.
"(The postponement) gave us a chance to come in the cage and work on some things so I feel good about that."
The Darlington and Trion baseball teams are a little more set in their postseason fate.
By securing sweeps on Friday against their first-round opponents, the Tigers and Bulldogs are slated to play their second-round best-of-three series on Wednesday.
Darlington will travel to Macon to take on First Presbyterian, which is ranked No. 4 in the Class A Private School power rankings.
Trion is hosting Jenkins County for their second-round game in the Class A Public School bracket after sweeping Hawkinsville on the road on Friday.