Baseball: Coosa stays hot, grabs No. 2 seed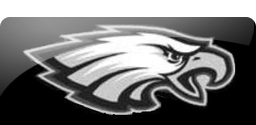 The seniors on the Coosa baseball team were recognized on Thursday, but as it turned out, they didn't have to say good-bye to their home fans.
Instead, the Eagles will get to play on their home field again in the opening round of the Class AA state tournament, thanks to their 12-2 win over Murray County coupled with Calhoun's loss to Pepperell.
Those two outcomes enabled Coosa to grab the No. 2 seed for the state playoffs, and the Eagles will host a first-round series next week.
Coosa will enter the postseason on a hot streak after closing the regular season with eight wins in their final nine region games.
The six seniors on the Coosa roster — Evan Osborne, Sam Tuck, Seth Keith, Jake Ayer, Levi Broome, and Nick Tucker — finished their final regular-season game on the Coosa field with a memorable win in five innings.
"It was a great senior night win," said Coosa coach Gus Bell. "I'm proud of them."
Coosa had a number of rallies during the game.
Tucker led off the second inning with a single that was followed by a double by Jake Storey.
With the runners in scoring position, Broome came up big for the Eagles with a two-run single.
Later in the third, Osborne singled to start the inning. Jake Storey kept it going with an RBI single. Broome doubled right after adding another run.
Ayer made his night extra special with a solo homer to start the fourth inning. Osborne had a triple and would score later in the inning.
During the fifth inning is when the Eagles really exploded, piling up five hits.
Osborne, Mason Edwards and Nick Sprayberry each had RBI doubles during the rally. Hunter Chastain added a double and Hunter Storey added an RBI single. Ayer's single ended the game.
Broome took the win on the mound, pitching four innings and allowing only three hits and two runs with three strikeouts.
"Levi kept us in the ball game," said Bell. "We could tell towards the end of the third (inning) he was getting a little tired, but he did real well, and he had good defense to back him up."
Tuck closed out the game for the Eagles with one strikeout.