NORMAN AREY COLUMN: What if Alabama has been supplanted as king of the hill?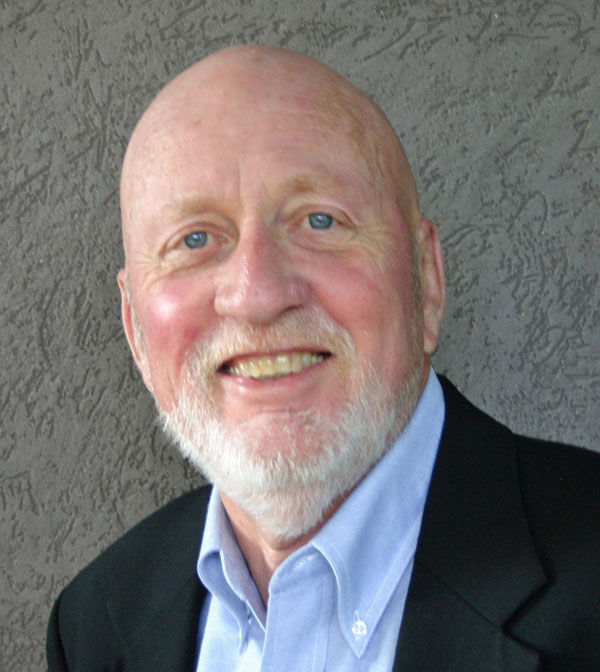 Before all of you Alabama, Clemson or Ohio State folks gather and decide to ostracize me or bring out and tar and feathers, let me put forth a question that deserves some deep the serious consideration. USA Today via Bleacher Report offered a story with this headline which caught my attention: "Does Jim Harbaugh own college football?" Before you notify my boss at the newspaper that I've lost it, read on. A strange thing happened when Harbaugh left the San Francisco 49ers and took the head job in Ann Arbor. Harbaugh was considered kind of a dull interview and colorless dude while he was on the West Coast at Stanford and later San Francisco. He was buttoned-up and humorless as those khakis he loves so. But returning to Michigan where he spent his childhood and then played, turned him into Danny DeVito with a whistle. What happened? He's a ton of fun. He just returned from taking Michigan to Rome where he and his team saw the sights, consumed tons of pizza and gelato and visited The Vatican. Harbaugh, a Catholic, met Pope Francis and presented him with a Michigan helmet and a pair of Nikes, in maize and blue, of course. Remember last year when he took the Wolverines to Florida where he sent the SEC into spasms. He's had a campout and climbed trees all in the name of recruiting. Derek Jeter and Tom Brady attended a Signing Day party in 2016. He took time off to coach first base for the Detroit Tigers.
All of this has served to make Michigan one of the hottest tickets in recruiting circles. Does all of this mean the Ann Arbor people will displace the Columbus people or the Tuscaloosa people in the hierarchy, the answer would be no.
But it does seem a new player has arrived.
Arkansas elite running back Raleigh Williams, who gained almost 1,400 yards and scored 12 TDs last year, has quit the sport. He suffered a ruptured disc in his neck in 2015 and then suffered another injury in the spring which required neurological surgery again. He decided, in the interest of his health, to give up football. Smart man. ... ESPN has signed a multi-year deal with Tim Tebow to be a college football analyst for the SEC Network. ... The early signing period for college football recruiting is going to happen beginning this December. There will be a 72-hour period between Dec. 20-22 when recruits may sign a letter-of-intent.
Former Dallas Cowboy quarterback Tony Romo failed to qualify for the golf U.S. Open. Romo shot a 3-over 75 in the qualifier but has received positive reviews by pro players who have watched him. ... Shaquille O'Neal announced that he will run for sheriff in 2020. Only problem he didn't announce where he'll run — but it'll be either Georgia or Florida. Shaq is already an honorary deputy in Georgia's Clayton County. ... Rory McIlroy has signed a new equipment deal with TaylorMade worth $100 million where he will play with their clubs, balls and carry their bag. He was with Nike until the shoe giant decided to get out of the golf business. He will continue to wear Nike apparel. ... Masters champion of 2016 Danny Willett is playing so poorly — his caddy — Jonathan Smart fired him and walked off the course in Hilton Head where Willett missed his third cut in his last five tournaments.
Former NFL legend Nick Buoniconti is suffering from dementia and CTE symptoms associated with head trauma. He says, "I feel a lot like a child. I feel lost. The NFL settlement is a joke. They're waiting for us to die. They're going to play this out until we're all dead."
Sports Illustrated magazine says the top new coaches who seem to be the best recruiters include Houston's Major Applewhite, Indiana's Tom Allen, Matt Rhule of Baylor, Ed Orgeron at LSU, Oregon's Willie Taggart, Tom Herman of Texas, P.J. Fleck of Minnesota and Luke Fickell of Cincinnati.
My new favorite NBA coach is the Detroit Pistons' Stan Van Gundy. When a national news show ran a feature on adoption day at a Michigan animal shelter and one lonely dog was left alone when everyone else was adopted, the coach saw the feature. He and his family showed up at the shelter the next morning and took the dog "Eastwood" with them to his new forever home.
Norman Arey is an award-winning journalist and a columnist for the Rome News-Tribune. He can be reached at NArey@RN‑T.com.