NORMAN AREY COLUMN: The most hated college team, and it's not Alabama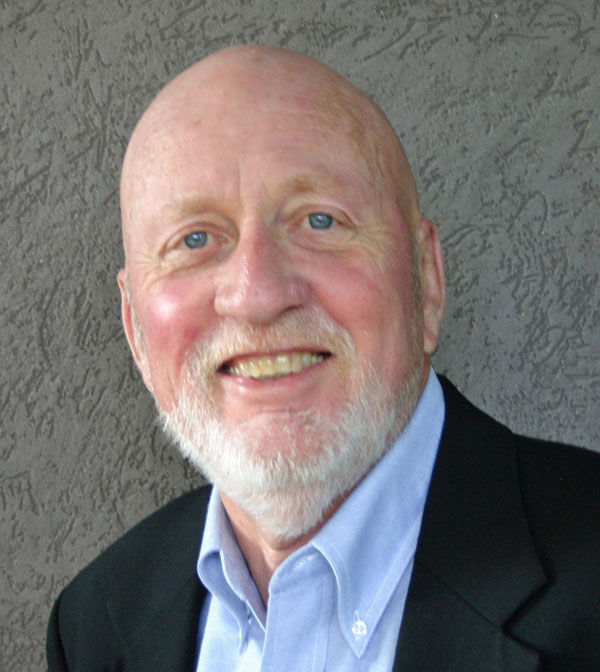 I know you've been waiting on this for a long time, so I won't keep you waiting any longer. thespun.com published their list of the most hated college football teams.
Without going through the entire list, here are some of local interest. Florida State was rated ninth, Clemson eighth, Ohio State fifth, Michigan fourth, Baylor third, Alabama No. 2 and the non-too-mighty Fighting Irish of Notre Dame came out on top. The only one that surprised me was how high Clemson was picked. I don't hate the Tigers, but I heartily agree with Notre Dame.
Georgia Tech is a three-point underdog for its opener in the new Mercedes-Benz Stadium against Tennessee. The Vols hold a 24-17-2 overall record over the Yellow Jackets. ... ESPN has hired former Oregon head coach Chip Kelly as one of its college football analysts. ... It official now that the Georgia congress has said yes to carrying a gun to a tailgate party outside the athletic event, but no into the actual event itself. So the Georgia tailgates will have an added dimension beginning this season. ... Former Texas star quarterback and NFL flunkee Vince Young has been signed by the Saskatchewan Roughridgers. Young is 34 years old. ... UNC has signed football coach Larry Fedora to a contract extension which runs through 2022 with a raise. Fedora has compiled a 40-25 record since his arrival in 2012. ... NFL football analyst Terry Bradshaw calls Nick Saban's salary at "shameful." Saban is only going to make $11.25 this season. ... And by the way, since Saban's second year in Tuscaloosa, he's compiled a 112-13 record. ... Miami wide receiver recruit Brieon Fuller committed, then de-committed and then recommitted within a 12-hour period. ...
South Carolina backup quarterback Brandon McIllwan has transferred to Cal.
The Los Angeles Lakers have hired Kim Kardashian's personal trainer, Gunnar Peterson, as their team strength coach. ... The matchups for the fifth annual SEC/Big XII basketball get-together are out and Georgia will play Kansas State and Kentucky will take on West Virginia. The one-day tourney is January 27, 2018. ... This is true, folks. New England quarterback Tom Brady gave PGA golfer Phil Mickelson some golfing advice. ... Word is that former quarterback/convict Michael Vick wants to retire as an Atlanta Falcon. I personally feel he should retire as a Leavenworth Prison graduate...
North Carolina has decided to fight the NCAA allegation against its athletic department for academic fraud. The Tar Heel athletics department says it isn't guilty of the years-long allegation of inadequate academic oversight. The academic fraud took place in a campus-wide African-American studies program and Carolina says the NCAA has no jurisdiction if it occurred outside the athletics department.
My former co-worker Mark Bradley, a columnist for the AJC, says Alabama will open and close its season with a loss to Florida State. He also predicted Georgia and Georgia Tech would end their regular season at 9-3, but only the Yellow Jackets would win their division. Bradley thinks Florida will once again be SEC East champs. ... Alabama athletics director Greg Byrne said "we believe that Coach Saban will retire here." Bryne is the guy who made the highly unusual move of firing baseball coach Greg Goff after only one year on the job. ... And how about this? Auburn AD Jay Jacobs says he thinks it would be a good idea that makes sense if the SEC would shuffle their two divisions and put Auburn in the SEC East and Missouri in the SEC West. Jacobs claims he'd still like to keep the Alabama game every year. (Do you believe that?)
Former men's basketball star Rashad McCants, who helped lead North Carolina to the 2005 NCAA title, says he no longer has any relationship with the University of with coach Roy Williams. McCants claimed he took "fake classes" while in Chapel Hill and never went to class. Williams heatedly rejects McCants' claim. Now comes former UNC quarterback Marquese Williams, who says "If I ever see Rashad McCants, I'll probably square up with him."
A sad note. Tiger Woods was arrested at 3 a.m. in Jupiter, Fla for DUI. He claims it was a reaction to prescription drugs. I just don't think Tiger's comeback will ever happen.
Norman Arey is an award-winning journalist and a columnist for the Rome News-Tribune. He can be reached at NArey@RN‑T.com.